This is an archived article and the information in the article may be outdated. Please look at the time stamp on the story to see when it was last updated.
KANSAS CITY, Mo. — "Enough is enough," said one of the members of  Mothers in Charge, who gathered with the grieving parents and extended family of Mahsaan Kelley-Wilson, the 4-year-old boy killed early Monday morning while he rode in his parents' car.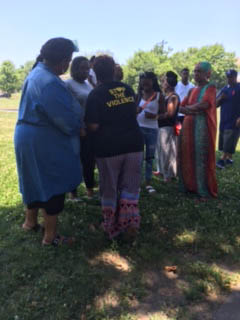 Mothers in Charge, united with Mahsaan's family, met at the park near 31st and Park Tuesday afternoon to appeal to anyone and everyone to help police find Mahsaan's killer.  The location, Sanford Brown Plaza Park near Metropolitan Missionary Baptist Church,  was chosen because it was one of Mahsaan's favorites.
Mahsaan, 4, was killed early Monday at about 2:00 a.m., when the car he was in with his parents, Donneka Kelley and Andrew Wilson, was unknowingly caught in a rolling gun battle at 8th Street and Paseo. They were coming from a Father's Day family barbecue after watching the NBA Finals. Mahsaan's 9-month-old baby brother was also in the car when it was hit.
Mahsaan's adult cousin talked about the little boy with a smile on her face. She said he loved himself and loved to take selfies. She said he loved the playground and swinging on swings. He loved PAW Patrol, an animated television series that's popular among kids. He was a happy boy, full of energy.  She shared a picture of Mahsaan pretending to be a muscle man.
She demanded that the neighborhood stop hurting children and speak out if they know anything about this crime and others.
"If anyone knows anything, even just a small tip, reach out. Reach out to KCPD, to any of us, Facebook, any of the news crews,"  Mahsaan's cousin, Kymbr Logan said. "KCPD can't do everything unless someone speaks out."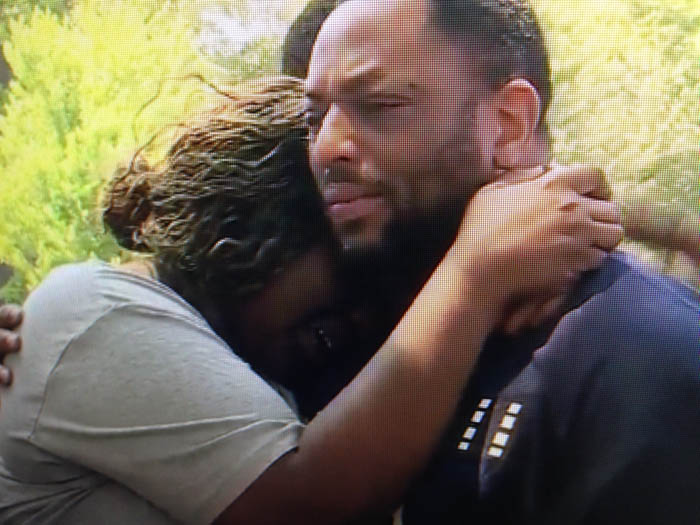 "Just look at the mother and father. They're at a point where they can't even speak on it….," Logan said.
Mahsaan would have been attending pre-school in the fall.
"It takes the community to help the police department. The community we have the answers."
"You don't get over it. Grief. You learn to live through it," said, Maryam Gueye.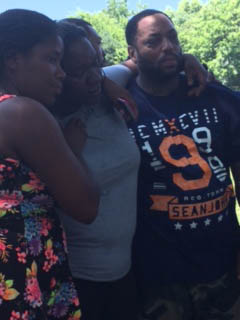 "It's a hurtful time and it's going to take a long time to heal but we're definitely a faith-based family.  We believe in God and we believe that Christ will lead us through this and he will be our stronghold through all of this," Logan said, speaking on behalf of the family "We know that Mahsaan is present with the Lord at this moment so that's what's continuing, helping us continue to move forward through this process."
Wednesday night at 7:00 p.m. Mothers in Charge said there will be a candlelight vigil at Sanford Brown Plaza Park to celebrate life. Look for more from FOX 4's Robert Townsend on FOX 4 newscasts. Funeral arrangements for Mahsaan are still being worked out. To contribute to the GoFundMe account set up for the family, click here.