This is an archived article and the information in the article may be outdated. Please look at the time stamp on the story to see when it was last updated.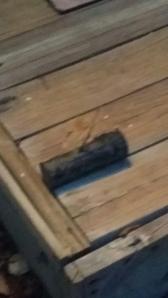 KANSAS CITY, Kan. -- A four-year-old boy found what looked like a pipe bomb on the ground near his bus stop Tuesday, according to Kansas City, Kansas Police Department.
Police said the young boy found the suspicious device after getting off his school bus near his home on the 2600 block of Maddox Avenue. His grandmother saw it, and unsure of what it was, carried it back to their house and put it on the front porch.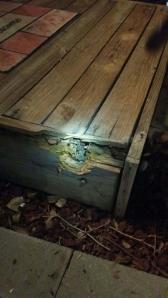 It wasn't until the child's grandfather and uncle got home that they realized it looked like a pipe bomb and could be dangerous. The grandfather told FOX 4 he called police just after 7 p.m.
KCKPD's bomb squad responded and disposed of the device. A sergeant on scene told FOX 4 they are investigating whether or not it was dangerous.
But the young boy's uncle showed FOX 4 a picture of what appears to be the spot where the bomb squad detonated the suspicious device.
No one was hurt and the boy's family said they plan on educating him about dangerous-looking devices and how to avoid them.