This is an archived article and the information in the article may be outdated. Please look at the time stamp on the story to see when it was last updated.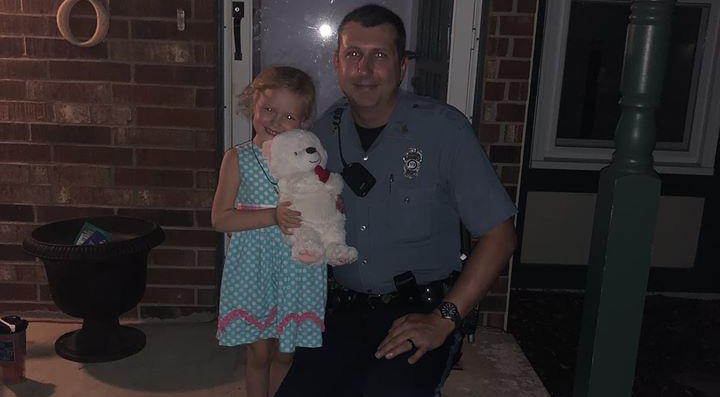 KANSAS CITY, Mo. — Over the weekend a four-year-old Kansas City girl was finally reunited with the police officer who comforted her following what police referred to as a "horrible crash" that severely injured her mother a few weeks ago.
Abbiey Kauer was driving home from work with her daughter, Chloe, along I-35 near Brighton when the driver of a Buick, who had been driving recklessly at a high rate of speed, lost control. Police said the driver went through the cables in the median, into oncoming traffic and crashed head-on into Kauer's SUV.
The driver and one of the passengers in the Buick died.
Chloe and her mother were both transported to area hospitals.
Because her mom had more serious injuries, an ambulance took her immediately to the hospital. KCPD officers and emergency response workers from MoDOT Kansas City stepped in to care for Chloe. They gave her a stuffed animal, and one of the officers took her to the restroom and spent time comforting her until she too was put into an ambulance and transported to Children's Mercy Hospital to be treated for minor injuries. 
Once she and her mother were released from the hospitals, Chloe told her mom she wanted to meet the officers and MoDOT workers who helped her.
Officer Shawn Davis stopped by their home over the weekend. KCPD said more special meet-ups are in the works.