This is an archived article and the information in the article may be outdated. Please look at the time stamp on the story to see when it was last updated.
KANSAS CITY, Mo. — The curriculum at Rockhurst High School isn't what's giving students and staff headaches. The headache comes as they try to tell each set of the five groups of twin brothers apart.
"We leave it up to the imagination to figure it out, so we like to give everybody a challenge," said Connor Green, a freshman at Rockhurst.
The freshmen class has five sets of twin brothers: the Greens, the Garretts, the Tootles, the Warns and the Joyces.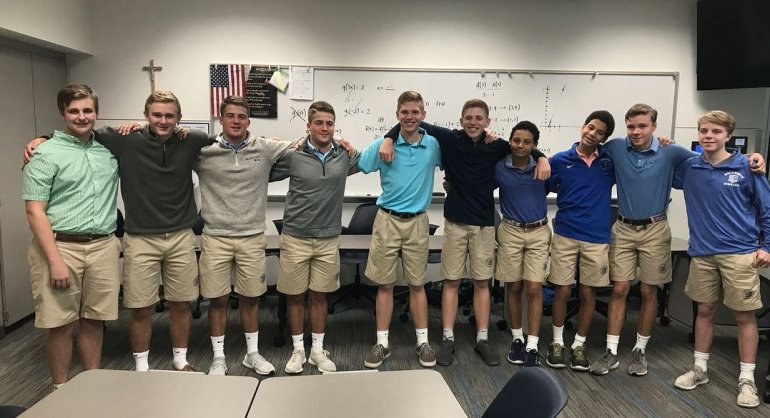 It's a unique situation that each of the boys said they feel lucky to be part of.
"It`s pretty amazing to see all these other twins here and have a group of people that we can hang out with not just your other twin but a whole ton of people that understand what having another brother is like," said Michael Garrett, who's five minutes older than his twin brother John.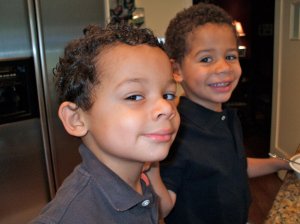 Even though it's hard to tell most of these brothers apart, you'd be surprised of how different each one is from his counterpart.
"With him, we`re complete opposites with our strengths and our weaknesses. Whatever he`s weak at, I`m strong at. Whatever he`s strong at, I`m weak at. We`re a good balance," said Aidan Joyce, who is 30 minutes younger than his brother Liam.
"We`re different in every single way. I play sports; he`s more tech savvy. I don`t know how to use an iPad very well. We`re very much different. They just seem confused why we`re not more alike," Jack Tootle said about how he and his brother Ben are different.
However, these differences don't keep these twins from having fun at the expense of others.
"In baseball, for pitching, I`ll pitch a few innings, and they`ll take me out. He`ll go in, and they`ll think it`s the same guy. They don`t look at the numbers so people will argue with us about that, so it`s pretty funny to watch," Trevor Warn said.
"It`s kind of fun because on April Fools Day we sometimes switch classes, and our teachers don`t know," Hayden Green said.
This group does acknowledge there are some downsides of having a twin sibling.
"Probably the worst part is getting called the wrong name. I`ll get called Trevor, and I`ll just respond to both," Connor Warn said.
"We sometimes get along. We mostly fight. If I ever have trouble, I can talk to him. My mom is always saying we have such big twin bond, and we can ask each other for homework. Do you know how many people get to do that? I`m like, 'A lot,'" John Garrett said.
But those differences mean nothing as these brothers understand the best answer in solving any of problems is life is having one another.
"I think it`s fun to have a brother because some people don`t have that, and we have someone else that you know so you can always talk to them. And I mean, sometimes it`s like we want to kill each other but sometimes it`s good." Liam Joyce said, "It would be hard. It would be a different life. You wouldn`t have someone always to be your friends and always to be there for you."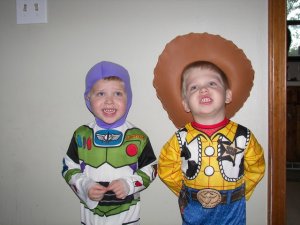 "It`s cool because you have somebody to rely on, someone that understands what you`re doing and can help you with that. You always have someone by your side that you can do things with," Connor Warn said.
"We have a relationship that will never break. Families never separated. Friends can go away but family will never break," Connor Green said.
This group are part of the Rockhurst 2022 graduating class.