This is an archived article and the information in the article may be outdated. Please look at the time stamp on the story to see when it was last updated.
KANSAS CITY, Mo. — There will be 55 veterans who land in Washington D.C. Thursday morning as part of the Honor Flight program. Each with a unique story of service and sacrifice.
FOX 4's Rob Collins got a chance to talk with some of the veterans before they left KCI.  Some are going to DC for the first time, some potentially the last.
Veteran Ben Woodson, 94, has a terminal diagnosis. He's cared for at Crossroads Hospice and through their Gift of a Day program Woodson is getting his wish to go to Washington.
Woodson served from 1943 to 1945, he says he lost a lot friends over the years and lost his wife two months ago. Woodson says it's been rough, and given his diagnoses, Thursday means everything.
"I've been real sick the last five years, and I'm better now than I have been," veteran Ben Woodson said. "I even lost my ability to sign my name, but a lot of work in the mirror, but I've got it back."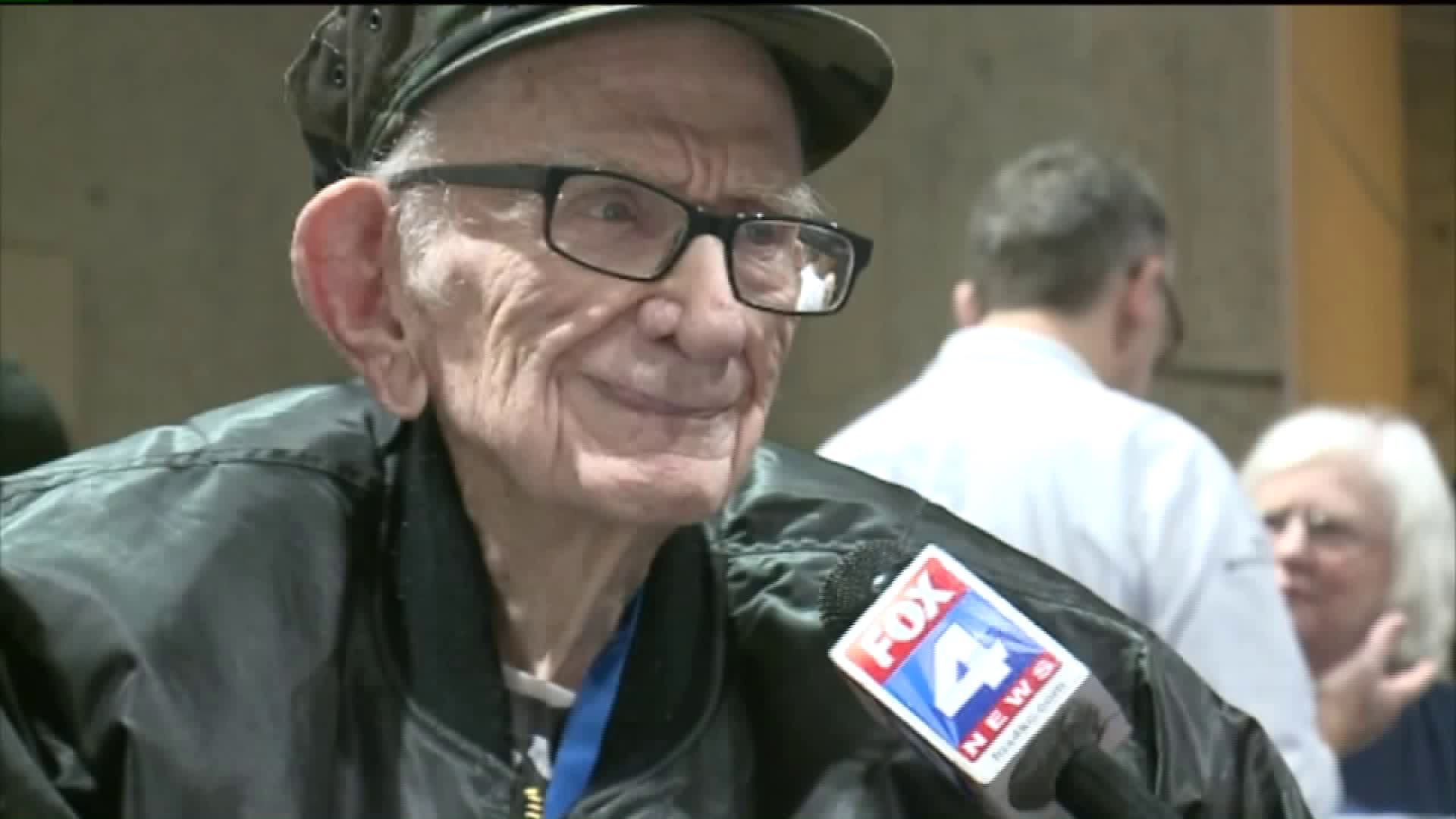 When asked how excited he was for this trip, Woodson with a big smile said, "I've been ready to go since yesterday morning."
Paperwork is underway to get Woodson his Purple Heart. He's been waiting 72 years for it.
A veteran from Belton also got a big surprise Thursday when his daughter showed up to take part in the flight with him.
Tearful eyes, big smiles, hugs and kisses all around as Jessica Hulbert surprised her dad, Clark.
"She's one of my special girls, I've got five of them, but she is one of the special ones," Clark said.
She flew in from Denver just to accompany him on the flight. The two from Belton haven't seen each other since July.
"I'm so proud of this man," Jessica said. "He's the number one man in my life, and I'm just a big daddy's girl. So he means the world to me."
Clark says it's amazing, and he still can't believe the surprise when Jessica showed up.