This is an archived article and the information in the article may be outdated. Please look at the time stamp on the story to see when it was last updated.
LAWRENCE, Kan. -- Lawrence police say a 6-year-old was injured in an accidental shooting Thursday.
Police say around 7:45 a.m., officers were dispatched to the 500 block of Wisconsin Street after hearing reports of an accidental shooting involving a child.
Inside the home, responding officers found a 6-year-old boy wounded by gunfire. An ambulance rushed him to the hospital. Police say the boy is expected to survive the injury.
Neighbors say it's not unusual for the boy to play with other young children in the back yard, and neighbors report seeing police and other children searching the yard following the shooting.
"There's children in the backyard, two children probably not big enough to go to school," said Bridget Law, who lives across the street. "They were outside and the policemen are with them. The children are searching for something on the ground. I don't know what they were looking for, it was awful."
Lawrence police declined to say whether this is a case of children playing with a firearm or if an adult was involved in somehow mishandling a gun. Detectives are interviewing family members to determine what exactly happened.
None of the neighbors told FOX 4 that they heard a gunshot. They all agree though that parents need to take precautions when firearms and young children are under the same roof.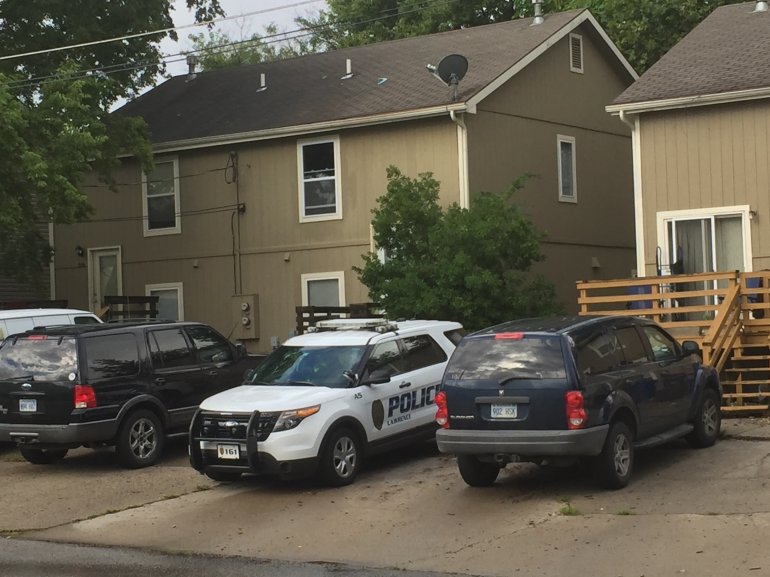 Media Release in regards to an accidental shooting this morning of a 6 year old pic.twitter.com/AKjW0smRXa

— Lawrence Police (@LawrenceKS_PD) August 25, 2016