This is an archived article and the information in the article may be outdated. Please look at the time stamp on the story to see when it was last updated.
RIDGECREST, Calif. — A magnitude 7.1 earthquake hit Southern California on Friday night, the day after a large quake hit the region.
The U.S. Geological Survey said the quake hit at 10:19 p.m. Kansas City time, 8:19 p.m. Pacific time.
Shaking was felt across Southern California, but there are no preliminary reports of damage or injuries.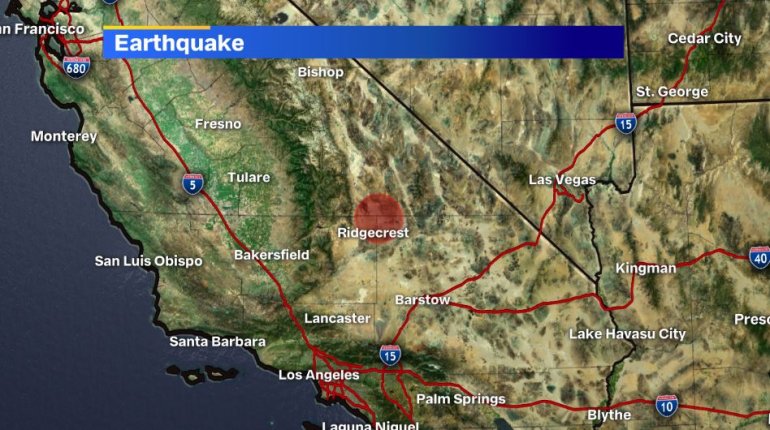 It was centered 1 mile from Ridgecrest, California, where a magnitude magnitude  6.4 quake struck Thursday. Based on preliminary reports from the USGS, Friday night's earthquake was even bigger than that one.
If the preliminary magnitude is correct, it would be the largest Southern California quake in 20 years.
That Thursday quake was a magnitude 6.4, and hit about 150 miles north Los Angeles, on Thursday morning. It produced more than 1,400 aftershocks, scientists said Friday.
Early Friday morning, a magnitude 5.4 earthquake also rattled the Mojave Desert and was felt throughout Southern California.