This is an archived article and the information in the article may be outdated. Please look at the time stamp on the story to see when it was last updated.
KANSAS CITY, Mo. -- A metro family is mourning after a beloved great-grandfather died Wednesday in an apparent freak accident in Brush Creek.
Family members say 72-year-old Clyde Betts loved the outdoors and fishing in that creek.
"He was so loving, funny and a strong, witty family man," Candy Wells said about her father.
She said talking to her dad on the telephone every day was a sheer delight.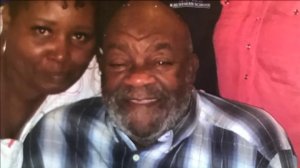 "I looked forward to our daily talks. We talked about a lot of stuff, and you know, it was a lot times he would say things to my daughter, and they were so powerful that all I could do was to listen," Wells said.
She believes on Wednesday afternoon her dad hopped on his motorized wheelchair and took off for a neighborhood grocery store.
"On nice days, he would try to get out. Always in that wheelchair because two months ago his right leg had to be amputated," Wells said.
With a few bags of groceries in tow, Betts rolled by a familiar path near Brush Creek in his wheelchair, headed home when something went terribly wrong.
"It just doesn't seem real. My dad also battled diabetes, and he was recently diagnosed with congestive heart failure, so we don't know if had a heart attack or really what happened," Wells said.
Wells saw the tragedy during a news flash on TV. She then learned the body floating in Brush Creek was her father. Her dad drowned.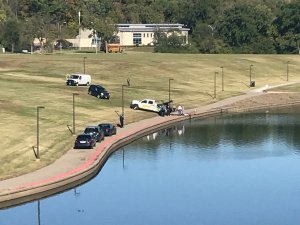 "I haven't slept all night. Early this morning, I went to the scene near Emmanuel Cleaver II Boulevard and Prospect because I wanted to see it for myself. I saw a bag of groceries in the water. I saw his bananas in the water, and I also saw the pillow he used to sit on in his wheelchair. It's just so hard. I would never in a million years think I would lose my father to a freak accident," Wells said.
"It's sad because that's my grandpa, and I love him," said Betts' granddaughter, Kimora Hunt.
Suddenly losing their patriarch is tough. Now, this close-knit family vows treasuring the wisdom, the love, the good memories Betts gave them will help them get through the pain.
"When I saw his body, I could see his face was not in any distress. He was at peace, so that gives me peace," Wells said.