This is an archived article and the information in the article may be outdated. Please look at the time stamp on the story to see when it was last updated.
KANSAS CITY, Mo. -- The 80-year-old KC man charged with multiple felony counts for allegedly pointing a gun at a man and woman he believed stole a pipe from his business appeared in court Thursday where he waived his preliminary hearing.
David Jungerman faces two counts of unlawful use of a weapon, fourth-degree assault and armed criminal action.
According to court records filed March 9, Jungerman called Kansas City police the day before and told them he was armed.  In the background, police said they could hear yelling and arguing.
A witness at a Kansas City recycling business says a white Ford van driven by a pregnant woman had just brought in 780 pounds of iron pipe and sold it to the recycling business. The witness from the recycling business says she had just paid the man who was a passenger in the Ford van, when she heard a gunshot. She says she turned and saw Jungerman with a gun in his hand.
Video surveillance from the recycling business shows Jungerman removed a handgun from his jacket and pointed it at one victim multiple times. Video shows after he pointed the gun close to the man's face, the man turned and ran away. At one point a shot was fired. Police say Jungerman then pointed the weapon at the woman, while he appeared to try to pull her from the vehicle.
The witness from the recycling business says Jungerman returned and started yelling at her boss, accusing him of buying stolen property.
When officers approached Jungerman, they say he was initially uncooperative and would not remove his hands from his pockets. When they arrested him and questioned him, they say he told them an employee informed him someone stole a pipe from his business.
Jungerman owns a business at 131 Belmont. He said he located the suspects and his intentions were to hold them until police arrived. He says while holding the man at gunpoint, the man 'came at him', so Jungerman fired a shot.  Police say Jungerman claimed he meant to miss.
"Missing him would have hurt my pride," police say Jungerman told them.
Police recovered a .38 revolver with 1 spent shell casing and four live rounds from the defendant's vehicle.
These charges come four days after Jungerman pleaded guilty to property damage in Raytown.  Police say last July, Jungerman keyed a car in a Walmart parking lot. He was ordered to pay the victim $750.
Additionally, Jungerman is charged for a crime in Vernon County, Mo. Vernon County is about an hour and a half south of Kansas City on I-49, while Barton County is about 30 miles south of that.
Prosecutors  in Barton and Vernon counties say in 2016, Jungerman kicked in his tenant's door with a gun in his hand and said 'When you getting out? Mother******?"
He's charged with attempted burglary and harassment.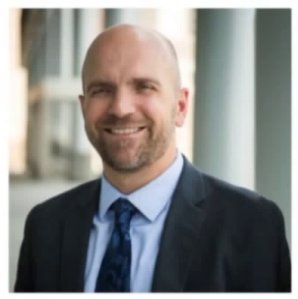 Locally, Jungerman was questioned and cleared in the investigation into the murder of Tom Pickert, 39, a Kansas City attorney killed on his front porch in October 2017.
While no one has been charged with Pickert's murder, court documents show the morning he was killed, a witness told police that he saw an older, gray-haired, white male driving the white van and parking across the street from Pickert's Brookside home. The van belonged to Jungerman.
Before he was killed, Pickert had just won a lawsuit for a client in which Jungerman was ordered to pay out more than $5 million. Jungerman shot two homeless men who he said broke into his business.
While he did not face any criminal charges, Pickert sued on behalf of his client in civil court because one of the men lost his leg. Pickert was killed the day after Jungerman was served papers saying the courts were coming after his wages and properties he owned in Raytown and Kansas City.
In 2012, Jungerman shot four men in two separate incidents at his business, Baby Tenda, located at 123 Belmont Boulevard. Click here to hear that man's story.