This is an archived article and the information in the article may be outdated. Please look at the time stamp on the story to see when it was last updated.
KANSAS CITY, Mo. -- "At first, it was very tough. It was heart-wrenching," Monee Roston said about the Oct. 29 shooting of her husband.
Antoine Roston, 41, told police he was picking up a passenger at The Landing Eatery in Liberty when Patrick Pulse, a fellow Lyft driver whom Roston had never met, approached Antoine's vehicle, shouted an expletive at him, shot at him six times and then spit on him.
Witnesses told police after the shooting Pulse left the scene, but officers later arrested him.
Bullets hit the Roston near his left shoulder area,  in his right jaw and in the back of his head.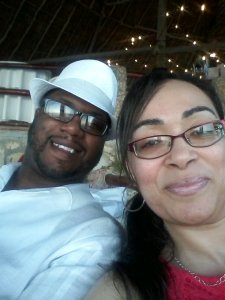 "As the days have gone on, I've held on to my faith and believed God for miracles," said Monee Roston, who now calls her husband "a miracle."
Nearly a month later, Antoine Roston was released from the hospital last Wednesday, just in time to spend Thanksgiving with his wife and three children.
"There's a lot of be thankful for," Monee Roston said. "One bullet, just a few more meters, could have hit an artery or his heart. Another bullet could have went a little further and hit his esophageal area. It could've done even more damage, so I'm very thankful."
As a result of his injuries, right now Antoine Roston can't move his left arm or speak. But he can give thanks and communicate his feelings by writing on a notepad.
So how does it feel to be out of the hospital and finally back home with his family?
"He says, 'I just value life more. I want to love more and take every opportunity to let my children know how much I love them,'" Monee Roston said as she read the touching words her husband wrote Monday during an interview with Fox 4's Robert Townsend.
Antoine also wrote that he has forgiven Pulse for shooting him and spitting on him.
"We have no ill feelings toward him," Monee Roston said. "We do want him prosecuted and for him to get the maximum penalty he can receive under the law."
In the meantime, the Antoine Roston GoFundMe page is set up to assist with his medical bills. So far, Roston has undergone four surgeries, and doctors said he will have to have more in the future.