This is an archived article and the information in the article may be outdated. Please look at the time stamp on the story to see when it was last updated.
SACRAMENTO — Luis Enrique Monroy-Bracamonte is an accused cop killer. He is currently in jail in El Dorado County, California for crimes committed in October. He was booked under the alias Marcelo Marquez.
One of the officers he's accused of killing is Deputy Danny Oliver. Bracamonte claims it was his wife — or other officers — who killed Oliver.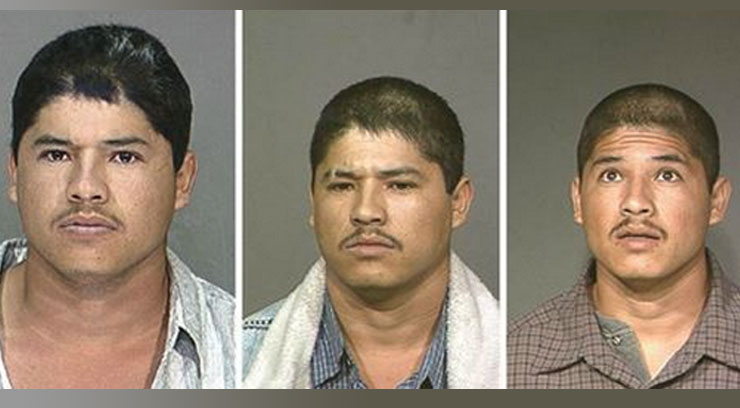 FOX 40 in Sacramento spoke to 34-year-old Bracamonte in jail. They were not allowed to record the interview, but after speaking exclusively with FOX 40 reporter Tia Ewing, the public has a better look inside the mind of an accused killer.
Bracamonte claimed his wife, Janelle Monroy, was cheating on him with his brother and a couple she met on Craiglist. He said he went to Sacramento to look for the couple's home. His wife went with him.
He said when Deputy Oliver pulled him over, he feared going to jail because he had several guns in his car. He said he fired a .380 at Oliver and missed. He claims his wife could have been the one to shoot and kill Oliver. He said if not her, maybe other officers fired the fatal bullet. According to court documents, Oliver died of a gunshot wound from a .9mm handgun.
In his interview with FOX 40, Bracamonte admitted that after his encounter with Oliver, he shot Anthony Holmes in a failed carjacking. Bracamonte also admitted to shooting and killing Placer County Sheriff's Detective Michael Davis Jr.
Bracamonte expressed remorse for his actions and said Deputy Oliver was in the wrong place at the wrong time.
Bracamonte faces charges of murder, attempted murder, carjacking, stealing a patrol car and a deputy's weapon and other weapons-related charges. His wife faces one count of murder, three counts of attempted murder, four counts of carjacking and possession of an assault weapon.