This is an archived article and the information in the article may be outdated. Please look at the time stamp on the story to see when it was last updated.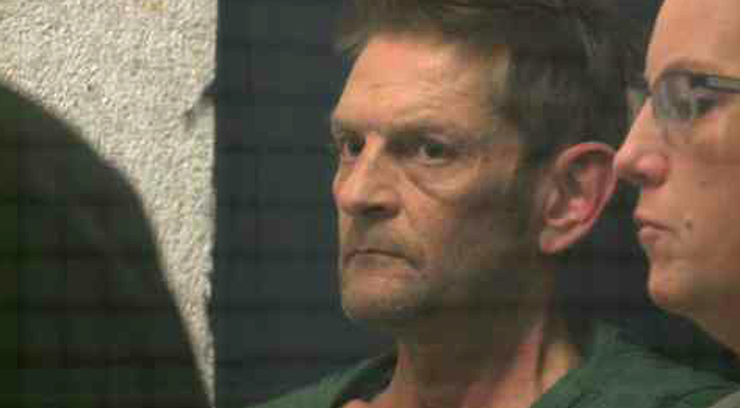 OLATHE, Kan. —  A Kansas man who yelled "Get out of my country!" before killing one Indian immigrant and wounding another at an Olathe bar has pleaded guilty to three federal hate-crime charges.
Adam Purinton, 53, entered the plea Monday in federal court. He previously pleaded guilty to first-degree murder in state court in the February 2017 death of 32-year-old Srinivas Kuchibhotla. The shooting in Olathe, Kansas, also wounded Kuchibhotla's friend and a man who tried to intervene.
The attack stirred fears that immigrants were facing more violence after the election of President Donald Trump. It also attracted attention in India, where officials publicly wondered if Indian citizens are safe in the U.S.
Witnesses said Purinton was asked to leave the bar after uttering racial slurs, then returned and opened fire.
On May 4 a Johnson County judge sentenced Purinton to life in prison for pleading guilty to three counts of premeditated first-degree murder. The state of Kansas does not differentiate for attempted murder in official charges, which is why Purinton faces three counts of premeditated first-degree murder, even though only one victim died.
The indictment for the hate crime accuses Purinton of shooting and killing Srinivas Kuchibhotla because of his race, color, religion or national origin. Likewise, the indictment accused Purinton of attempting to kill Alok Madasani because of his race, color, religion or national origin.
Ian Grillot was also a victim in the shooting. He said he saw two men he knew as regulars of the bar being harassed by Adam Purinton and escorted Purinton out.
"'You're gonna stick up for them, and not me?'" Grillot recalled Purinton saying. "And that's when I kind of knew what he was insinuating."
That insinuation Grillot understood to be about the color of Srinivas and Alok's skin.
Grillot said when Purinton came back to the bar about 30 minutes after he was kicked out, he was wearing "a scarf or something over his head trying to conceal his identity."
The two Indian men were clearly Purinton's targets as he opened fire,Grillot said.
The FBI defines a hate crime as "a criminal offense against a person or property … motivated by an offenders bias against a race, religion, disability, sexual orientation, ethnicity, gender or gender identity."
Hate itself is not a crime and the FBI is mindful in protecting people's freedom of speech and other civil liberties, but if investigators find a murder or violence occurred because of the above mentioned qualifiers, they often ask for federal hate crime charges.
After the shooting, Purinton drove to a restaurant in Clinton, Missouri, where a bartender called police after Purinton allegedly told him about the shooting. Listen to the bartender's 911 call here.
Download the fox4kc app and be sure to sign up under "alerts" for "push notifications" so you don't miss any breaking news that happens around town FOX 4 Android app | FOX 4 iPhone app