This is an archived article and the information in the article may be outdated. Please look at the time stamp on the story to see when it was last updated.
GOLDEN CITY, Mo. -- Family and friends and a sad community will gather Wednesday afternoon to remember and mourn twelve-year-old Adriaunna Horton who was murdered last week.
Police say Bobby Bourne, 34, kidnapped, raped and strangled the child and left her body in a rural area.
Bourne had done some work for Adriaunna Horton's father, who lives in southern Missouri.  Adriaunna was last seen last Monday at a park in Golden City, Mo., which is about three hours south of Kansas City.
The memorial service for Adriaunna is scheduled for 1:00 p.m.on Wednesday at Golden City High School, 1208 Walnut St. in Golden City.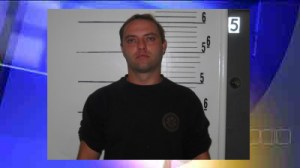 Wendy Jackson, Adriaunna's mother lives in Overland Park. "Worst ever feeling. A phone call and your daughter's gone," she said during the intense search for her daughter.
Adriaunna was a 7th grader and the oldest of four children.
Bourne is from Lamar, Mo. He is being held on $2 million bond on charges of first degree murder, child kidnapping, forcible and statutory rape.
Related: Police, volunteers scour ponds, pits, buildings in search of missing girl