This is an archived article and the information in the article may be outdated. Please look at the time stamp on the story to see when it was last updated.
INDEPENDENCE, Mo. -- A 70-year-old Independence man is charged with sexually abusing a nine-year-old girl. Now, police say it's possible that he may have abused more children.
Prosecutors charged Samuel Schuler with two counts of statutory sodomy and sexual misconduct.
As they build their case, experts say your kids may be trying to tell you something without ever saying a word.
"We see, on average, 800 children a year," said Lisa Mizell, the CEO of the Child Protection Center.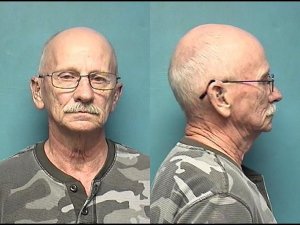 Mizell said physical and sexual abuse almost always happens by someone a child knows.
According to court documents and investigators, that's true with the case involving Schuler, too. Court documents show that about two weeks ago, Independence police were called to Children's Mercy Hospital to investigate a sex abuse case.
The victim's mom told police Schuler was watching her child at his apartment. The report goes on to say that the victim told police about a month earlier, Schuler gave her pot and a "blue kinky drink."
Then Schuler took pictures of her -- and two other girls -- and performed sexual acts.
"It's always important to have an open line of communication with your children, but probably the most important thing you can do is know where they`re going and who they`re with," Mizell said.
Mizell added that you should watch for mood swings and change in behavior. If you do notice a change, try to find out what's going on.
If you're concerned that your child has been exposed to a situation like this, call police.
Schuler told police the girls made up the allegations and they are not true. He also told investigators he would not pass a lie detector test because he "gets nervous before taking them."