This is an archived article and the information in the article may be outdated. Please look at the time stamp on the story to see when it was last updated.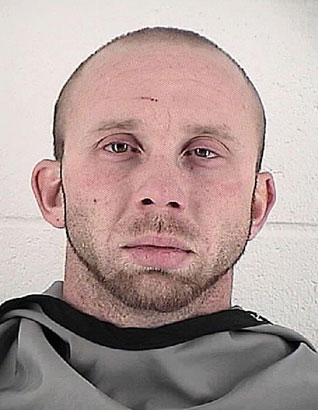 OLATHE, Kan. — A Mission, Kan., man has been charged with aggravated robbery in connection with a carjacking that took place in Olathe, Kan., on Tuesday, Dec. 10.
Prosecutors charged Shawn David Dodd, 34, with the crime. Prosecutors alleged Dodd stole another man's vehicle while it was warming up in the driveway. The owner of the vehicle and Dodd got into a brief scuffle when the owner attempted to stop him.
Police said Dodd fled the scene in the car and led police on a chase. Kansas Highway Patrol troopers also joined the pursuit.
Dodd crashed the vehicle near College and Pflumm, about five miles away from where it was stolen. Dodd reportedly took off running but was quickly captured by police.
The incident forced a school into lockdown for about eight minutes Tuesday. The lockdown was lifted after police took Dodd into custody.
St. Thomas Aquinas School, at 114th and Pflumm, was briefly placed on lockdown.
[googlemaps https://maps.google.com/maps?q=612+E.+Northview+Olathe,+Kansas&ie=UTF8&hq=&hnear=612+E+Northview+Ave,+Olathe,+Kansas+66061&gl=us&t=m&z=14&ll=38.895336,-94.811983&output=embed&w=425&h=350]