This is an archived article and the information in the article may be outdated. Please look at the time stamp on the story to see when it was last updated.
KANSAS CITY, Mo. — As Lisa Irwin's third birthday approaches in November, the National Center for Missing and Exploited Children has released an age progressed photo of what she may look like at age three. This Thursday will mark two years since Irwin was last seen, and the search to find her persists.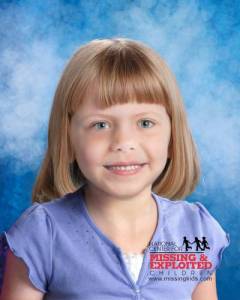 Irwin was reported missing by her family as a 10-month-old baby at about 4 a.m. on October 4, 2011 from a home in the 3600 block of North Lister. She was last seen on October 3 and, at the time, was wearing purple pants and a purple shirt with kittens on it. She has a birthmark on her right thigh. She has blonde hair and blue eyes.
The last statement that KCPD gave in 2012 indicated that the department was still actively investigating the case. On September 28, 2012, police released a statement claiming that 1,667 tips had been investigated in conjunction with the Federal Bureau of Investigation.
Related: FOX 4's Comprehensive Coverage of Lisa Irwin, Parents
The department said that a KCPD detective and FBI agent actively worked the case nearly every day and were investigating 12 leads at the time. They also said that leads from the family and their attorneys had proved to be no benefit to the investigation.
If you have substantial information that may aid the search to bring her home there are multiple ways to contact authorities. You can anonymously contact the TIPS Hotline at (816) 474-TIPS or the National Center for Missing and Exploited children at 1-800-843-5678.