This is an archived article and the information in the article may be outdated. Please look at the time stamp on the story to see when it was last updated.
SPRINGFIELD, Mo. -- Springfield, Mo., police confirmed the body of Hailey Owens was located inside the home of Craig Michael Wood. Police named Wood, 45, as a suspect in her abduction in an earlier news conference.
Witnesses reported seeing Owens abducted by a man Tuesday evening shortly before 5 p.m.
On Wednesday morning, Springfield Public School Superintendent Dr. Norm Ridder said the suspect in Owens' abduction was an employee of Springfield Public Schools. A statement on the school district's website read in-part:
"The suspect in this case, Craig Michael Wood, was arrested by Springfield Police Department. Wood has been employed by SPS since Aug. 18, 1998. He works as a paraprofessional and athletic coach at Pleasant View K-8 School. His employment has been suspended until this matter is resolved." Read the full statement here.
Just before 6 a.m. media reports indicated Hailey's body was found, however police did not confirm this -- or even mention it -- in their first news conference. However, the Green County Sheriff's website indicated Wood was being held on suspicion of first-degree murder. Police said the investigation is ongoing.
"The FBI sent their evidence response team down last night and they are assisting us with processing the crime scene at East Stanford St.," said the investigator. Another news conference is scheduled for 11:00 a.m.
In the news conference, police said they located Wood inside his truck in the 1500 block of E. Standford Street Tuesday around 8:30 p.m. Police said they also found evidence of foul play in the area but offered no other details.
Witnesses report abduction
Tuesday night witnesses told police they saw a man -- matching Wood's description -- abduct her near her home in the 3200 block of W. Lombard Street shortly before 5 p.m. Witnesses said the man approached her, asked her for directions and then pulled her into a 2008 gold Ford Ranger with Missouri tags 1YF454 or 1YS454.
Timeline of events
Tuesday 4:48 p.m.  Witnesses call Springfield police to report child abduction
Tuesday 5:00 p.m.  Police arrive at scene of reported abduction
Tuesday 7:00 p.m.  State-wide Amber Alert is issued for Hailey Owens
Tuesday 8:30 p.m.  Following a tip, police locate Craig Michael Wood in his vehicle in the 1500 block of E. Stanford Street. He is subsequently taken into custody.
Tuesday 11:30 p.m.  About 30 police officers and investigators search area in the 1500 block of E. Stanford Street near Wood's residence where they found evidence of foul play.
Wednesday 2:15 a.m. Springfield police obtain search warrant for Wood's home. No other details about what -- if anything -- they found.
Wednesday 6:30 a.m.  Police hold news conference, name Wood as suspect
Wednesday 7:30 a.m.  Amber Alert organization tweets the Amber Alert has been canceled.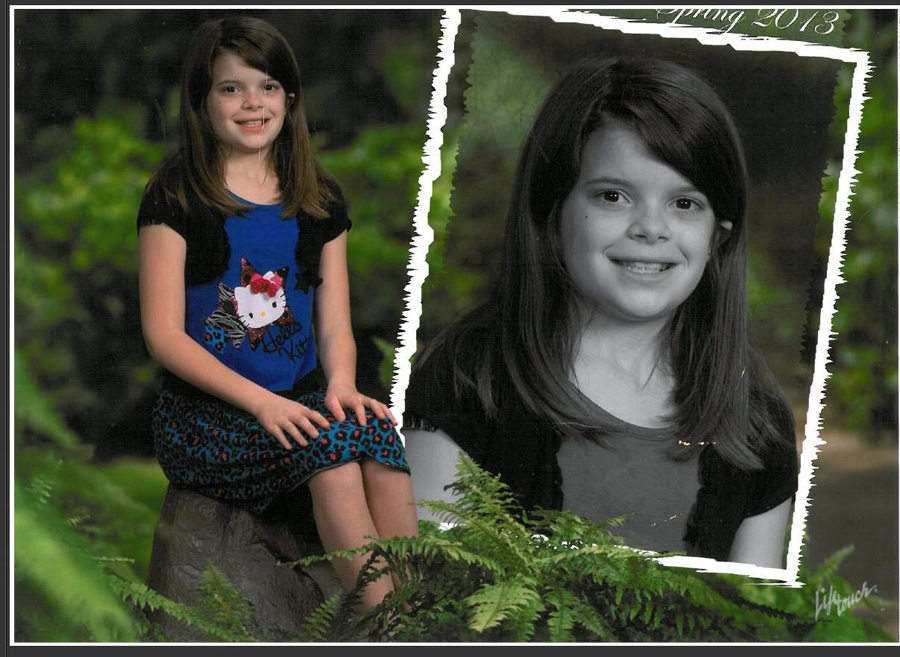 A tweet sent out by the Springfield Police Department right after midnight, early Wednesday morning, stated Wood and his vehicle had been located.
A police spokesman expressed to local media on Tuesday night that they don't believe the incident is related to another crime in the Springfield area. They do believe the abduction was a random act.
FOX 4 will continue to update this story as more developments are confirmed.
Watch our earlier report: