This is an archived article and the information in the article may be outdated. Please look at the time stamp on the story to see when it was last updated.
SEDALIA, Mo. -- Parents and students in Sedalia, Mo., gathered Thursday afternoon for what became a loud and at times angry protest at Smith Cotton High School.
Students and parents took turns expressing their despair, frustration and anger over what some called the bullying toxicity at Smith-Cotton High School.
The recent suicide of 16-year-old Riley Garrigus who died on April 8th, compelled students and parents to act. According to Smith-Cotton Principal Wade Norton, there have been four student deaths at Smith Cotton since Jan. 1, 2016. Three were suicides.
Parents and students made signs and demanded to be heard by district leaders. The rally and protest began shortly after 1:00 p.m., after Riley Garrigus' funeral service. Garrigus' family and friends arrived at the protest dressed in fuscia pink that they wore at her funeral.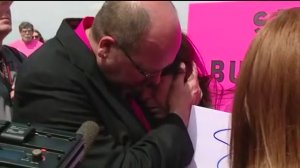 Father of Sedalia teen leads protest at school after burying his daughter
Although it's difficult to know the exact number without a head count, FOX 4 estimates that more than 200 attended the protest at Smith-Cotton.
Superintendent Bradley Pollitt tried to calmly answer as parents shouted their frustrations at him. Some shouted obscenities.
"I'm here to listen," Pollitt repeated.
One parent argued that the students need counselors who are focused on student needs, rather than on all the other things assigned to them.
"When students come to the office and they need somebody to talk to, they're not there. The reason they're not there is there doing so much other things," said one woman.
"That is a good point," Triplett said.
Parents demanded to hear from Principal Norton. "We want Norton! We want Norton!" they shouted, and he stepped in from behind the superintendent.
"I know you're angry. I know you're upset. I know I'm the face of that," he said.
Some of the parents accused Norton of being a bully himself and began chanting, 'Get rid of Norton! Get rid of Norton!'
Parents and students encircled Sedalia School District Superintendent Bradley Pollitt, telling him experiences their child had at the school.
"In my opinion this school went down the drain when Triplett left," a student chimed in.
Steven Triplett is Smith-Cotton's former principal. He was promoted to Assistant Superintendent Buildings and Grounds in 2013.
"As soon as Norton stepped foot in those doors, this school crumbled," a parent followed up.
Parents then began exchanging comments critical of Principal Norton.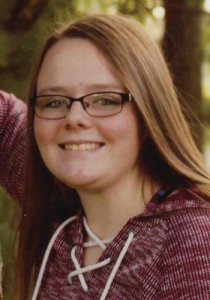 "Mr Norton came to the family who lost their daughter, Angie and Ralph. You know what said? He didn't ask one time about how she was. You know what he was concerned about? This right here," a protester said, referring to the protest. "How sad is that?"
"He was worried about what I was going to do today," said Ralph Garrigus.
One former student took her opportunity to tell Norton what happened to her when she went to Smith-Cotton.
"Because there are people here who yell at you and call you names. And they think it's funny. They think it's a joke and you cheer them on. You don't punish people. You just let this happen. This is not the first time that this has happened but finally someone's doing something about it," she said, and received applause.
On Monday, Principal Norton met with individual classes to talk about bullying and the recent suicide of Riley Garrigus on April 8.
Assistant Superintedent StevenTriplett said the district has anti-bullying programs in place, similar to what you'd find at other schools. However, the district said that new anti-bullying policies will be put into place.
"I'm here to listen to what the students are saying so we can look at our policies and procedures and try to improve on them," said Pollitt.
When parents told him changes needed to happen now, Pollitt responded that 'all bullying policies are in practice now."
Below is a portion of the FOX 4 Facebook Live. Warning: Obscene language.