This is an archived article and the information in the article may be outdated. Please look at the time stamp on the story to see when it was last updated.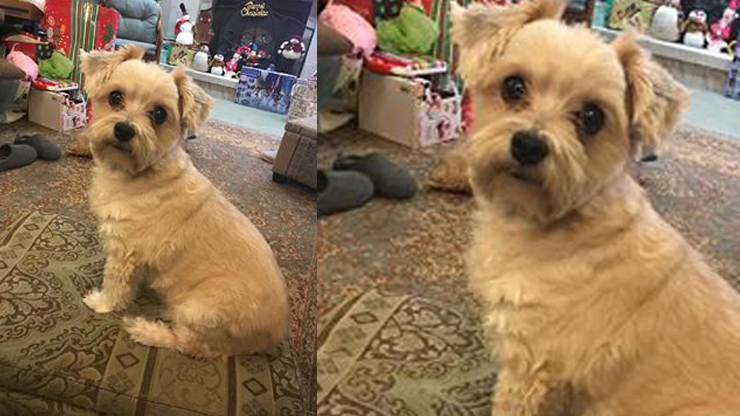 UPDATE: Saya was found safe Friday afternoon and has been reunited with her owners.
Original story:
LEE'S SUMMIT, Mo. — After helping one visiting family find their dog after she ran off when she heard a train in Lee's Summit, Fox 4 has now been contacted about another out-of-town dog missing in Lee's Summit.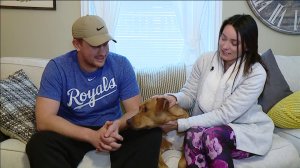 Brittany Green and Brett Kreikemeier from Florida were visiting family in Lee's Summit for the holidays. They brought along their two dogs Daisy and Lily. Daisy, a lab mix, was frighten by a train on Saturday, Dec. 23rd and ran out a doggy door and through an opening in the fence. Daisy was spotted Thursday afternoon by an observant neighbor, just six blocks from where her owners were staying. It was a stressful five days without Daisy, but Green and Kreikemeier were grateful for the community's support.
Now Fox 4 has received another Facebook message about a dog that was also visiting Kansas City with her family from Minnesota.
"We need help finding a lost dog that was visiting from Minnesota. We are looking for Saya, a little white Maltese Yorkee…. She got out evening of December 26th. She will come to 'baby girl' or Saya "sigh-ya". Her owners were here visiting for Christmas from Minnesota. They have returned home but we are still desperately trying to find her," Marie, the Fox 4 viewer wrote.
She says Saya was last seen near Raintree Lake in Lee's Summit, which is near S.W. Ward and 150-Highway. If you find her, please contact Lee's Summit Animal Control or Southport Animal Clinic, 1412 SW Market Street.