This is an archived article and the information in the article may be outdated. Please look at the time stamp on the story to see when it was last updated.
KANSAS CITY, Kan. — The metro's barbecue community is mourning the death of Anthony Bourdain, the celebrity chef who highlighted a unique food culture here.
Bourdain took his own life at the age of 61. A friend of Bourdain found his body Friday morning in a hotel room in France.
Woodyard Bar-B-Que is one of the hole-in-the-wall joints that got a big boost from Bourdain's show, "No Reservations."
Bourdain appreciated good food that anyone could eat, and when he visited Kansas City in 2011 he sought out places like Woodyard, where they use specialty wood to create unique barbecue flavors.
The restaurant said their business took off after Bourdain's visit.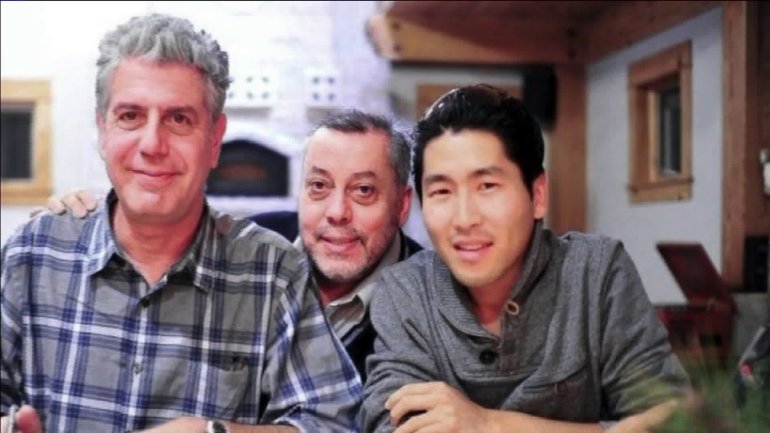 In his travels, the master storyteller asked simple questions like, 'What makes you happy? What do you eat? And what do like to cook?'
The answers he got always surprised him and his audience.
Local food writer Bonjwing Lee accompanied Bourdain on his tour of Kansas City and says chefs here were excited to have him in town.
"For me it was his frankness, it was his honesty," Lee said. "He always said what he thought. Even working with him on the show, he was always very honest. I really appreciate that. There was no facade. His opinions about food were very widely known. He stuck to it. I appreciate that he wasn't afraid to say what he thought about food."
Lee said that's what chefs and the barbecue community appreciated most about Bourdain. He wasn't afraid to taste new things and experience different cultures.
Bourdain also helped put Joe's Kansas City in the national spotlight for barbecue. In a statement, the marketing director at Joe's saud there's "shock and sadness at this tragic loss."
If you are having suicidal thoughts, we urge you to get help immediately.
Go to a hospital, call 911 or call the National Suicide Hotline at 1-800-SUICIDE (1-800-784-2433).
Click on the boxes below for our FOX 4 You Matter reports and other helpful phone numbers and resources.