This is an archived article and the information in the article may be outdated. Please look at the time stamp on the story to see when it was last updated.
KANSAS CITY, Kan. -- KCK police are looking for a pair of suspected murderers, considered armed and dangerous. They are looking for brothers Kavon and D'Adrian Jones on warrants for first degree murder in the September 26th shooting death of Clarence Buford.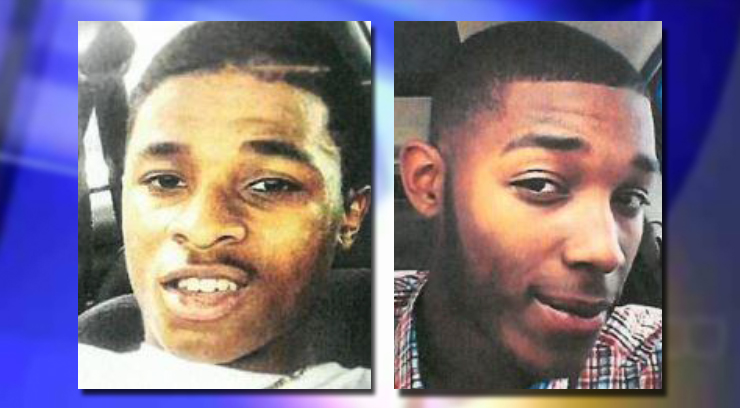 Buford, 21, had recently proposed to his fiancée.
"We were going to run off and elope, we knew our parents would have strangled us," his fiancée said.
FOX 4 is protecting her identity because she was there when Buford met friends in the parking lot of a State Avenue strip mall.
"I was reaching down in my purse when I heard the gunfire ring out."
Buford's family say they didn't really know D'Adrian, 20, well, but had known 19-year-old Kavon since he was a child.
"How can you take the life of somebody you called your friend that you've known since middle school?" Buford's aunt Sherita Pearson asked.
"It really surprised me to know that he was the one who shot my grandson," Myrna Pearson, Buford's grandmother, said.
That's because Kavon was shot near Pearson's home at 31st in Rowland in May. She found him critically injured and remained with him until paramedics arrived.
"He was just laying out in the driveway and I didn't know if he was going to pass and I was like Kavon please stay with us, stay with us Kavon," Pearson recalled.
The same sort of phrase Buford's fiancee would say to him as he took his final breaths.
"It's just the people you least think would do things like this, they are always the ones who actually do it, it's just sad because they took his life over something so stupid," she said.
Now with warrants for their arrest for first degree murder, the family is hoping friends and loved ones of those brothers convince them to turn themselves in.
"You done took somebody's life for absolutely nothing and you need to pay for it," Sherita Pearson said.
Anyone who knows Javon or D'Adrian Jones whereabouts are asked to call 911 or the TIPS Hotline at (816) 474-TIPS (8477).