This is an archived article and the information in the article may be outdated. Please look at the time stamp on the story to see when it was last updated.
CENTER, Mo. — Friends, family and rescuers of a 19-year-old woman are still trying to find a priest who suddenly appeared on the scene of a terrible crash on Sunday on Missouri 19 near Center, Mo. Randall Sands, a Tucson-based artist who does a variety of sketches using FACES software from IQ Biometrix, made the sketch below in hopes that people may be able to find the priest.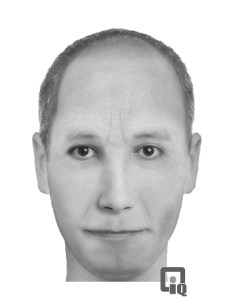 Sands explained in an e-mail to FOX 4 that he based the sketch on mostly on media reports. He also said he has a brother-in-law who is a priest and he just had a sense based on his experiences and the reports of what the unidentified priest may look like.
KHQA said on Thursday that a spokesman from the Catholic Diocese of Jefferson said officials are also trying to get to the bottom of the mystery
According to KHQA's original story, the Missouri Highway Patrol said a 26-year old driver crossed the center line and hit Katie Lentz head-on.
Rescue crews spent 45 minutes trying to get Lentz out of the car, but according to the television station, the metal on her older model Mercedes dulled the department's cutting equipment.
The New London Fire Chief said Lentz was pinned in between the steering wheel and the seat. As rescuers tried to cut her out, a medical team monitored her vitals and after 45 minutes, determined she was 'failing and fast.'
After about an hour, Lentz asked rescue workers to pray out loud. That's when they say a priest suddenly appeared.
"He came up and approached the patient, and offered a prayer," Chief Raymond Reed told KHQA-TV. "It was a Catholic priest who had anointing oil with him. A sense of calmness came over her, and it did us as well. I can't be for certain how it was said, but myself and another firefighter, we very plainly heard that we should remain calm, that our tools would now work and that we would get her out of that vehicle."
And that's what happened. The Hannibal Fire Dept. arrived on the scene right after that and helped get Katie Lentz out. Meanwhile, the priest had disappeared.
Katie suffered from broken bones, including her legs, which were 'very damaged'. She has had surgeries to repair them.
KHQA-TV reports the driver of the other car has been charged with a DWI, second degree assault and failure to drive on the right half of the roadway.
Despite the sketch, the identity of the priest remained a mystery on Thursday.