This is an archived article and the information in the article may be outdated. Please look at the time stamp on the story to see when it was last updated.
KANSAS CITY, Mo. -- The Buck O'Neil Bridge entering downtown Kansas City is open again just in time for Thanksgiving travel. But the hard work isn't over yet.
It's been six months of lengthy detours for commuters, with half of the bridge shut down for repairs. Drivers are delighted to see traffic flowing in both directions once again on the Buck O'Neil Bridge.
"I think I actually jumped for joy when I saw it on Twitter as I was leaving my house," commuter Colin Belmont said.
For many commuters, the detours to go around the bridge were an annoying time drain.
"It really added like 15-20 minutes to go anywhere south of the river," commuter Hannah Kerr said.
"We have to go under, take the back road to North KC.  We call it the Harlem sneak," Belmont said.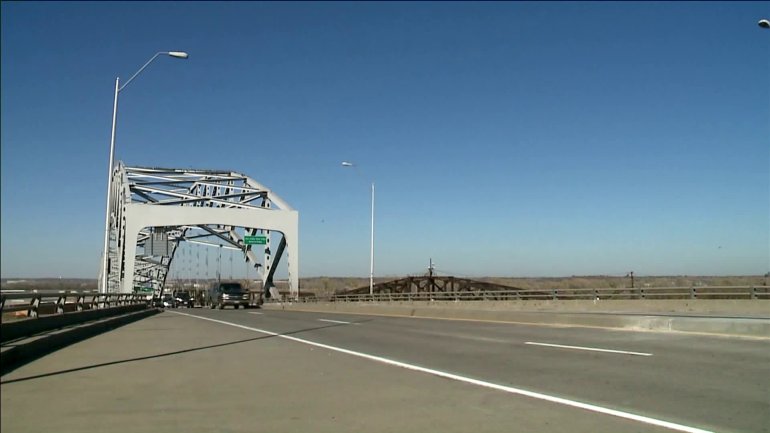 Now drivers are thrilled to have the convenience and safety of a restored bridge. But the repairs just completed are only a temporary Band-Aid fix.
"Unfortunately the bridge is nearing the end of its lifespan at this point. What we did is got a few more years out of it, making the essential repairs," MoDOT engineer James Pflum said.
The upgrades should allow this bridge to last another 5-10 years, and work is already underway to identify what's next.
MoDOT and the city are doing an environmental study to determine impacts of further repairs to the existing bridge or building a brand new one to accommodate all travelers.
"The fact all that traffic has to funnel through the traffic signals at 5th Street and 6th Street really makes that design obsolete. Also, the current bridge doesn't have any safe accommodations for pedestrians or bicyclists, and that's becoming much more important to the community," said Ron Achelpohl, Mid America Regional Council Transportation and Environment director.
Commuters hope whatever plan takes shape keeps the bridge open for the more than 50,000 cars a day that pass through.
The current study on a possible new bridge should be done next year. At least one public input meeting is planned for the spring.
The last big hurdle is finding all the funding for a project that could cost more than $200 million.