This is an archived article and the information in the article may be outdated. Please look at the time stamp on the story to see when it was last updated.
INDEPENDENCE, Mo. — A mother is furious after someone attacked her pregnant daughter while she was working at the drive-thru of a metro fast food restaurant.
The assault happened at a Wendy's on 40 Highway near Blue Ridge Cutoff at about 3 p.m. on Sunday.
Victoria Repine, 19, was working when her mom says three people dragged her daughter through the drive-thru window and beat her up at about 3 p.m.
Victoria's mom said the attack started over a couple of straws. Heather Salcedo said two women and a man attacked her daughter in broad daylight.
"One of the girls had gotten out of the vehicle and was standing at the window with her arms crossed, and she said, 'you forgot to give us our straws,' and she said, 'ma`am they`re in your sack,'" Salcedo said.
"Before she could get those words completely out, the girl was pulling her out of the window, and another girl was beating her up."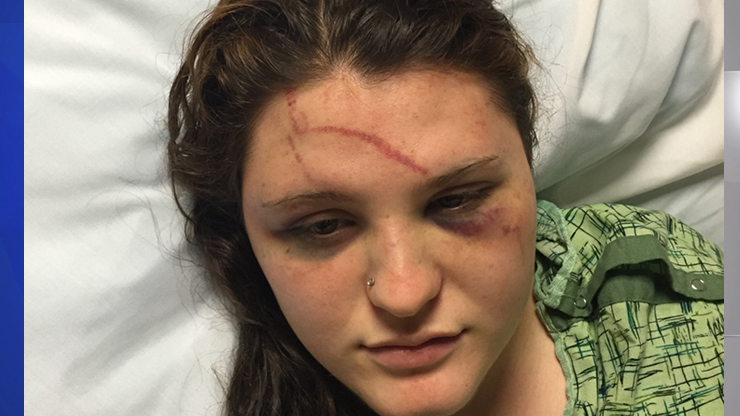 Salcedo said her daughter fell back inside the window, hit a drinks tray, and tried to get back up, when her attackers pulled her outside the window.
"As soon as she fell on the ground, they started kicking her and punching her, and there was a third person in the back, that was a male, and he came around and started punching and kicking her as well," Salcedo said. "It was horrible, no parent should ever get a call like that… ever."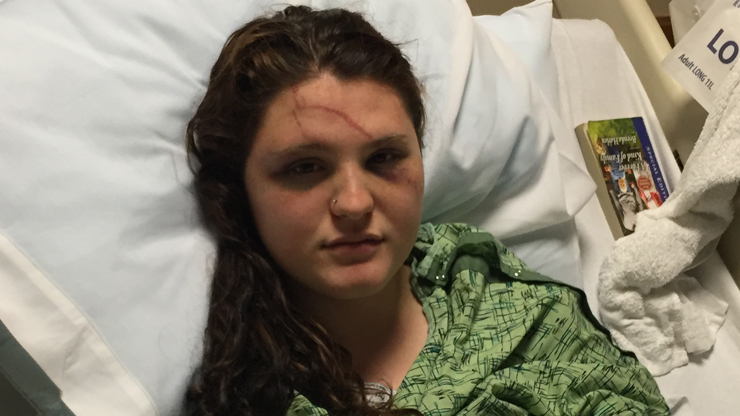 Victoria has a 1-year-old and is three months pregnant with her second child. Salcedo said the last time doctors checked they did hear the baby's heart beat.
"When they were pulling my daughter out of the window, one of her co-workers came up and she let them know – what are you guys doing? This is ridiculous, she`s pregnant. And one of the attackers said we don`t care. That tells me that they didn`t care about my daughter`s life, or my unborn grandchild`s life," she said.
Victoria has severe head trauma, cuts and scrapes on her scalp, lots of bleeding, a gash on her face, and black eyes.
"That`s another reason why these people need to be caught, they need to be held accountable, you were upset over 50 cent straws, but you`re going to pay for these medical bills," Salcedo said.
Victoria says the store has surveillance video and corporate is working to get it to police. She filed a police report and says there were witnesses. Wendy's gave FOX 4 this statement about the attack:
"We are shocked and saddened over what happened Sunday afternoon at our 40 Highway restaurant. Our thoughts and prayers are with our restaurant team member. We are cooperating fully with local law enforcement authorities and their investigation. We cannot provide additional details at this time because we do not want to jeopardize their investigation. We are working with our team to help them get through this difficult situation."