This is an archived article and the information in the article may be outdated. Please look at the time stamp on the story to see when it was last updated.
KANSAS CITY, Mo. — After hearing about the deportation of Park University professor Sayed Jamal, many in our area have asked the questions: "Why didn't he just get legal? Why didn't he just become a citizen?"
On Thursday, during a news conference attended by Jamal's wife, brother, three children and attorney Rheka Sharma-Crawford, Crawford answered those questions, saying that while some immigrants succeed, the immigration process isn't as easy as people think.
She called it "unforgiving" if you make a mistake at some point during the immigration-application process.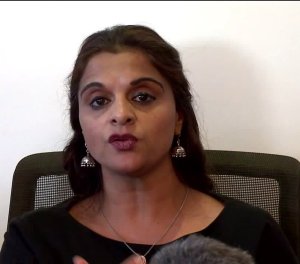 "That is not a reality. That is not a thing. It doesn't happen like that. It's not like a lottery ticket you buy. In this instance, what the facts do reveal is that he did in fact try to use the process in place,  tried to use the mechanisms in place but was not perfect in getting those done. The minute you become imperfect in doing that, you've kind of changed the ability of.. you've damaged the future of how you can now use the process," she said.
Syed Jamal, from Bangladesh, has been in the United States for more than 30 years. In January, Jamal was detained by U.S. Immigration and Customs Enforcement agents at his home in Lawrence. His wife and three children watched as immigration officials arrested him.
"They were loading my dad into the car. They had him in handcuffs," said Taseen Jamal, Jamal's son, "That moment, it sort of felt like something was missing in my chest, and I couldn't breathe."
Since his arrest, Jamal was in custody in Versailles, Mo., and then in Platte County, Mo.
His attorney said she has received very little information from Homeland Security about their plans for him, but realized when he was moved to Platte County, that he was being prepared for deportation.
On his behalf, they filed a request for a stay of deportation, which was granted Wednesday while he was "in the air," being deported out of the country.
He has since returned to the United States and is in custody in El Paso, Texas. His attorney said Homeland Security has 10 days to respond to the filing to rescind the order of deportation.
Carl Rusnok, ICE's central region spokesperson, said due to security reasons, the agency doesn't provide advance notification of its deportations schedules and therefore couldn't confirm the date of deportation.
According to ICE, Jamal, a 55-year-old Park University professor has overstayed his visa twice and violated an order by a judge to leave the country.
His attorney says this is not how it happened and outlined what occurred, beginning in 2011. She said in 2011, Jamal appeared at a hearing where there were discussions about 'forms of relief' that could prevent him from having to leave the United States.
"Ultimately what occurred is that the judge gave him the ability to leave the country on his own," said Sharma-Crawford.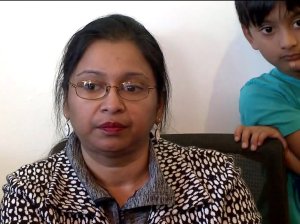 When he didn't leave the country by Feb. 23, 2012, Sharma-Crawford said the voluntary order converted into an order of deportation. However, she says there are a number of things that can be done to prevent the deportation, such as an order of supervision, which she described like this:
"Instead of us just kind of letting you out into the world, what we're going to do is put you on an 'order of supervision'," she explained the change of status. "That means you check in with us, stay out of trouble, you get a job, you do all the things that you're supposed to do and we'll continue to work on trying to see if there's a travel document that becomes available."
"Inherent in that is not that when we get the travel document we're going to by surprise, ambush you in your house while you're trying to take your child to school and scoop you up and throw you in a jail cell. That's really not how that works and you can understand that because it offends notions of decency, of humanity, of fair play and so in this instance, that's what's occurred," she said.
FOX4 Problem Solver Linda Wagar asked her to explain her arguments before a judge for why Jamal should be allowed to stay in the United States. She explained that "proceedings were flawed," and therefore the order of deportation was flawed. She said the law imposes certain requirements on a judge during immigration proceedings.
"There are a number of requirements that the law imposes on a judge to make sure that when they give someone the ability to leave on voluntary departure that they understand what that means," she said. "The law basically put it on the court to ensure that those protections, those understanding of those advisals are provided and that the court is satisfied that the individual that is taking the voluntary departure understands all of the consequences. In this instance that did not occur. The judge's order that we have clearly shows on its face that those advisals were not provided. As a result, the legal safeguards, the legal formalities provided in the law were not met and if the legal formalities and the legal procedures were not followed, then it's not a valid order."
Jamal's family hopes the judge agrees.
"I can't sleep at night. I'm awake all night. Every day he is not there," Jamal's wife said. "He really loved the community. He wants to contribute. He didn't want to move out from the Kansas. Even though his brothers are…. in different states, he loved Kansas and he wants to grow his kids here. We want him back please."
Jamal's sons and daughter also spoke at the news conference.
"Like my mom said, it felt like there's nothing to stand on; that I was going to fall over. But it also hurts to know that there's no one to blame for this at this point. It's just our policies and I just hope that people who can change those do really see how much it can hurt a family," Taseen Jamal, the oldest son, said. "I just wish people who were very influential and can do something about it will do something about it."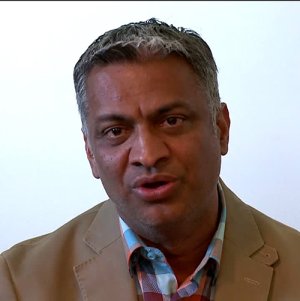 Jamal's brother thanked all those who signed the change.org online petition. He said change.org told him that it's the highest number of signatures ever received for an immigration-related petition. Donations have also been pouring in to a GoFundMe page set up to help the family with legal costs.
When asked if they blame President Trump, the family said they blame policies.
"We blame the policy," said Jamal's brother, also named Sayed. "We're upset about the policies. I mean he's a low priority individual. I mean he's teaching. He's teaching future generations of doctors, scientists, engineers. And they know where he is. He's not hiding. He's going to work every day. He's working away. So, he's a low priority individual. We don't understand the urgency of getting somebody like that picked up who has roots here for thirty years."
Jamal's attorney said it's possible that his wife could also eventually be deported. Right now, she remains in Lawrence and is taking care of the couple's three children.