This is an archived article and the information in the article may be outdated. Please look at the time stamp on the story to see when it was last updated.
JEFFERSON COUNTY, Colo. — Going against the advice of his attorneys, Austin Sigg pleaded guilty to all counts against him on Tuesday after kidnapping and killing 10-year-old Jessica Ridgeway in October of 2012. Affiliate KDVR reports that a judge accepted Sigg's plea, who had 15 counts against him ranging from first-degree murder to sexual assault and kidnapping.
Sigg's sentencing is expected to be held over two days on November 18-19 later this year. Prosecutors in the case are going to argue for his sentences to run consecutively, which would mean that his time in prison would "exceed his natural life." The defense, however, will argue that his sentences should run concurrently because he was a juvenile, 17, when he was arrested.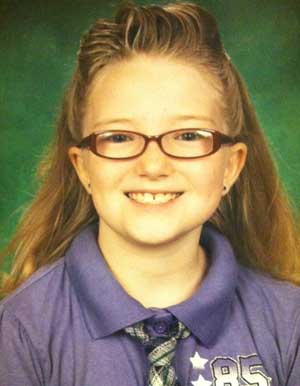 Ridgeway, whose father and some family members live in Independence, Mo., went missing nearly one year ago as she was walking to school. An AMBER Alert was issued for her on October 5, 2012 and her body was discovered five days later in a field. Sigg was arrested on October 23 after admitting he committed the crimes against Ridgeway to his mother.