This is an archived article and the information in the article may be outdated. Please look at the time stamp on the story to see when it was last updated.
KANSAS CITY, Mo. — The parents of 'Baby Lisa', the 10-month old girl who disappeared from her home in the early morning hours of Oct. 4, 2011, spoke to FOX4's Kathy Quinn Friday morning.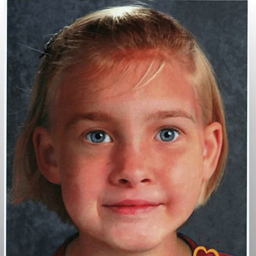 On Wednesday, the National Center for Missing and Exploited Children released a new age-progression image of Lisa Irwin, showing what she might look like now, at age seven.
Lisa's mother, Deborah Bradley, was home at the time Lisa disappeared. Her father, Jeremy Irwin, was at work. Initially, Lisa's parents told police that Deborah put her to sleep in her crib around 10:30 p.m. at their home at 3620 North Lister. Authorities said it appeared a suspect could have entered through a bedroom window. A month later, though, an attorney for Deborah and Jeremy said police considered his clients suspects.
"Debbie in particular," attorney Joe Picerno said in November 2011.
Police questioned both parents about their possible involvement in or knowledge of Lisa's disappearance, but in the days that followed, police said Bradley and Irwin stopped talking to them and refused to participate in the Kansas City, Mo. Police Dept. investigation for their daughter.
During interviews with the parents, police learned Jeremy found the front door unlocked, lights on and Lisa's crib empty. Additionally, Bradley admitted to having several drinks that night and could not remember the exact time she last checked on her daughter.
On Friday, six-and-a-half-years after Lisa disappeared,  FOX4's Kathy Quinn asked Deborah, 'Where is she?  What does your gut tell you?' (Watch the interview in the video player above.)
Click here for FOX4's comprehensive coverage of the Lisa Irwin disappearance and investigation.
---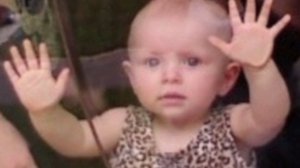 KQ: Deborah, Where is she?
Deborah: I wish I knew the answer to that. I'd go get her myself.
KQ: Your gut. Your gut?
Deborah: I do believe she's alive. I've never thought for a second anything otherwise. I hope she's still in the country and I hope that with this new age progression I think that she has to be in some sort of school and/or out in the public and with this new age progression I'm hoping that somebody will notice her and give us the tip we need to help get her home.
---
Anyone with information regarding Lisa's disappearance is asked to call the TIPS Hotline at 816-474-8477. There is a $100,000 reward for her safe return.