This is an archived article and the information in the article may be outdated. Please look at the time stamp on the story to see when it was last updated.
LATHROP, Mo. – A 17-year-old Independence mother had her first day in court Wednesday, after being charged in the murder of her six-week-old son. Investigators say the teen mom confessed to putting her hand over the baby's nose and mouth.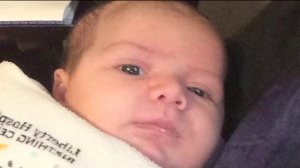 Wednesday, the baby's paternal grandmother, Pepper Hancock, spoke out, she claimed the teen mother killed the child as an act of retaliation.
"I never got to meet this little guy and it just crushes me. It was the grand baby I'll never get to see," she said.
The first time Hancock will see her grandson, Derek, will be in a casket at this funeral. All she has now are the baby's pictures she holds close.
"Just to see how beautiful he is. He's just an angel," said Hancock.
Hancock says for all of baby Derek's six weeks of life, her son's girlfriend, Whitley Rachael Evenson, kept the baby from his side of the family and when Evenson and her son would argue, she would use the baby as ammo.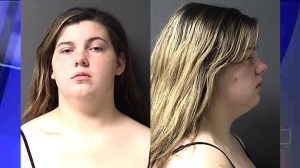 "Something was building up," said Hancock.
Four days before baby Derek's death, her son broke up with Evenson and Hancock and her family believes the 17-year-old killed the baby to spite them.
"She did it out of retaliation," said Hancock.
Investigators say Evenson originally told police she found baby Derek unconscious in his bassinet but days later confessed to placing her hand over baby Derek's nose and mouth. Police found the six-week-old with this tongue hanging out of his mouth, cold to the touch.
"I just can't see how anybody could be so cold blooded," said Hancock.
Hancock doesn't know how she or her son will ever find closure. The proud grandma holds baby Derek's blanket and onesie. She's written her grandson several letters and now will have to say hello and goodbye all within a matter of hours at his funeral.
"He didn't deserve this," she said.
Evenson is being held on $100,000 bond. She's due back in court on October 7th.