This is an archived article and the information in the article may be outdated. Please look at the time stamp on the story to see when it was last updated.
BASEHOR, Kan. – A metro couple has launched a nonprofit with the hopes of building a foster care community in Kansas.
Sarah and Justin Oberndorfer have been foster parents intermediately for 10 years; they're currently fostering three children in addition to their four biological children.
"Once you start, you can't stop because you can't erase what you've seen," Sarah Oberndorfer said. "You just want to provide a home to more and more kids, and that's why we've kept doing it."
Earlier this month, FOX 4 reported on the shortage of foster care homes in Kansas, particularly in Wyandotte County. There are about 7,000 children in foster care in the state of Kansas; 1,600 of those children are from the metro area, including Johnson, Wyandotte, Leavenworth and Douglas counties.
"Some of these children are sleeping in an office," Sarah Oberndorfer said. "They might have a home for 24 hours, then they're moved to another home. We see sibling groups split up, and if there isn't a home for them in their county, then their divided up across the state."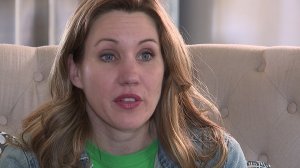 The Oberndorfers believe in the old proverb that it takes a village to raise a child, which is why they founded Joy Meadows in January.
"We decided there's got to be a better way," Sarah Oberndorfer said. "The system isn't necessarily broken. It's just overburden, and we've got to have new and creative models to help fix it."
Their organization wants to build a foster care community in Basehor, Kansas, that would serve children living in Johnson, Wyandotte, Leavenworth and Douglas counties.
"It's not a group home, but it's placing kids in single-family homes, which studies have shown is the best for them while they're in foster care," Sarah Oberndorfer said.
They're modeling the community off Peppers Ranch in Oklahoma, which doesn't receive state or federal funding but rather donations. In 2008, the organization started with two homes; there are now 16.
"It's a planned unit development," Justin Oberndorfer said. "It would have its own addresses and bills just like in any other residential community."
Phase One of the Joy Meadows project shows nine homes – which would house five to seven children each – as well as a multi-purpose building, sporting facilities and space for counseling and therapy.
"Instead of wasting time of travel and resources, we can modify it and make it one location," Justin Oberndorfer said.
Foster parents could rent homes at a reduced rate, but the Oberndorfers said no one would be paid.
"Each family will have to go through all the licensing requirements of DCF and the agency they're working for — KVC, for example — and part of that is that you're financially stable aside from any foster care stipend or income you receive," Sarah Oberndorfer said.
Kelli Hans Reid with KVC Kansas, a child welfare organization, said her agency is excited about this concept because the state needs "out-of-the-box" ideas like this.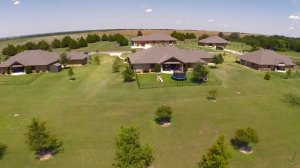 "If we had lots of foster homes living in one area, that would really help us delivery our services in a more direct way," Hans Reid said. "Parenting is a hard job, so anything we can do to give our foster parents more support, more resources and give our kids more resources — that's just going to be better for everybody."
The Oberndorfers hope their vision will not only offer support but also provide stability for children they believe are being underserved and often overlooked.
"Our goal isn't that you survive foster care but that you thrive in foster care," Sarah Oberndorfer said. "This gives kids a home. They see what it feels like to belong in a home and that is the step toward healing. We need a model like this."
The Oberndorfers have found a property in Basehor for their project. They need $600,000 to purchase the land. So far, they've raised $100,000 and are hoping general support from the community, fundraising and grants will help them reach their goal. You can learn more about Joy Meadows here.