This is an archived article and the information in the article may be outdated. Please look at the time stamp on the story to see when it was last updated.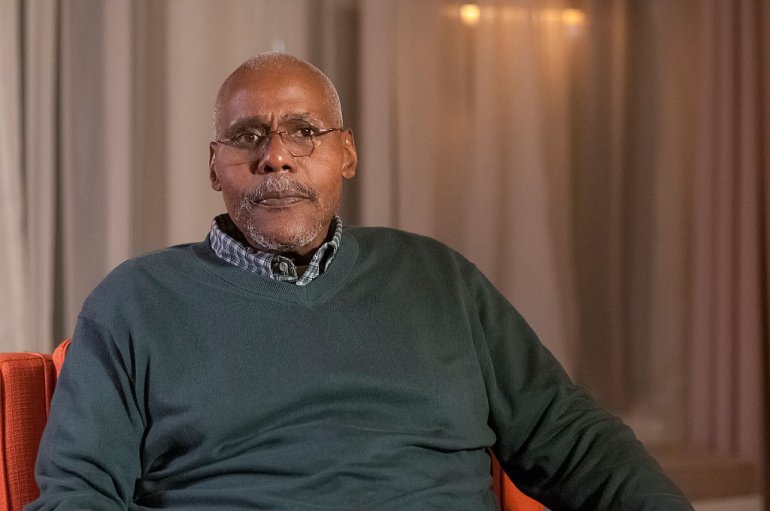 NEW YORK — Bill Nunn, a veteran character actor whose credits ranged from the "Spider-Man" movie franchise to such Spike Lee films as "Do the Right Thing" and "He Got Game," has died.
His wife, Donna, said Nunn died Saturday at his home in Pittsburgh. He was 63 and had been battling cancer.
Nunn was the son of a prominent Pittsburgh Steelers scout, also named Bill Nunn, and was briefly a ballboy for the NFL team.
He broke through in movies in the late 1980s, first in Spike Lee's "School Daze," then in the Oscar-nominated "Do the Right Thing," as the ill-fated Radio Raheem, who dies when choked by police officers during a street brawl.
Nunn went on to appear in dozen of films and TV programs, working up until the end of his life.
Spike Lee issued a statement upon learning the news of Nunn's passing.
"Radio Raheem is now resting in power," the director wrote. "Radio Raheem will always be fighting da powers dat be. May God watch over Bill Nunn."
The director followed up soon after with a second statement, quoting one of Radio Raheem's iconic speeches.
"Radio Raheem. Let me tell you the story of Right Hand, Left Hand. It's a tale of good and evil. Hate! It was with this hand that Cane iced his brother. Love! These five fingers, they go straight to the soul of man. The right hand: the hand of love. The story of life is this: static. One hand is always fighting the other hand, and the left hand is kicking much ass. I mean, it looks like the right hand, Love is finished. But hold on, stop the presses the right hand is coming back. Yeah, he got the left hand on the ropes, now, that's right. Yea, Boom, it's a devastating right and Hate is hurt, he's down. Ooh! Ooh! Left-Hand Hate KOed by Love. If I love you, I love you. But if I hate you…Mookie: there it is, Love and Hate. Raheem I love you bruh…"
Friends and admirers took to social media to express their sadness and respect.
Lee himself posted a photo of Nunn in his role as Radio Raheem on Saturday.
Lee later paid tribute on Monday by wearing the character's signature "Love" and "Hate" rings.
Actor Wesley Snipes, who appeared with Nunn in Spike Lee's "Mo' Better Blues," tweeted "Rest in power my brother."
Rest in power my brother 🙏🏿 #BillNunn pic.twitter.com/AAn8vlSH5H

— WS (@wesleysnipes) September 25, 2016
Rest well Bill Nunn. #RadioRaheem pic.twitter.com/DPXJKcjjlx

— Donald Faison (@donald_faison) September 24, 2016
Hip hop artist Talib Kweli tweeted a clip of Radio Raheem's memorable death scene, with the caption "Mad relevant," drawing parallels to the current struggles of the African American community and the ongoing issue of black citizens killed by police.
RT @mynameisFACE: 2016. Mad relevant. RIP Bill Nunn 😧😢 pic.twitter.com/WZMe4sj4yr

— Talib Kweli Greene (@TalibKweli) September 25, 2016