This is an archived article and the information in the article may be outdated. Please look at the time stamp on the story to see when it was last updated.
KANSAS CITY, Mo. — A new report shows black women are the fastest growing group of business owners in the country.
The report, released by the Federal Reserve Bank of Kansas City using data from the U.S. Census, found that, between 2002 and 2012, black women created almost a million jobs.
"To put that in perspective, about 4.6 million total businesses were created during that 10-year period," said Dell Gines, senior community development adviser at the bank and author of the report. "Of those, women created about 3.3 to 3.4 million jobs, so black women essentially created about one out of every five businesses in the nation."
Adrienne Haynes never thought while studying law at UMKC, that she would one day open her own practice.
"The easiest thing for me to do would have been to get a job," she said.
Instead, she opened SEED Law, helping entrepreneurs navigate the complexities of running their own business.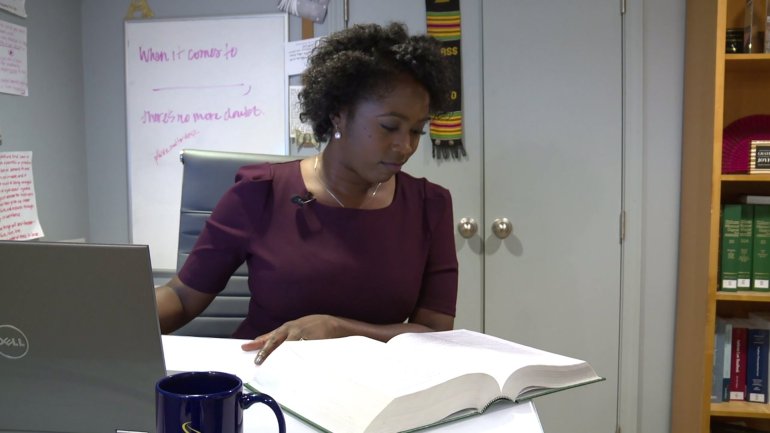 "The best entrepreneurs see a need in the community, and they`re crazy enough to tell themselves they`re the one who can solve it," she said.
During his research, Gines held focus groups with black women entrepreneurs to understand their motivations and challenges in starting a business.
"The biggest reason is because they felt a little challenged in the workforce," Gines said. "They felt like they weren't getting promotion opportunities, they weren't being treated fairly or that they were spinning their wheels in the corporate sector and decided to launch their own business."
The report also revealed that Missouri had the fastest-growing number of black women-owned businesses with employees, followed by Kentucky and Georgia. The leading industries included health care, social assistance and other services.
"I think there's a tremendous opportunity for communities to look at black women and the growth they're experiencing, put some energy around it and get some tremendous economic return in their community," Gines said.
While black women-owned businesses are growing fast, Gines, who admits there is very little research on the growth, said there's still room to build them up and make them more diverse.
"We need to figure out ways to help them grow up and get bigger, more diverse and hire more employees because then you're going to see economic benefits in those communities," Gines said.
For Haynes, she hopes the report is motivation to black women entrepreneurs to keep at it.
"Be encouraged that they`re not here on their own and that there is a data-driven profile of black women who are capable and who are starting businesses," she said.
Read more of the report and its recommendations here.