This is an archived article and the information in the article may be outdated. Please look at the time stamp on the story to see when it was last updated.
KANSAS CITY, Mo. -- The ejection of a Blue Springs High School football player from his team's game Friday night is just the latest example of poor sportsmanship that some say is becoming all too common during athletic events.
A sport psychologist said Blue Springs Coach Kelly Donohoe has taken appropriate action by suspending the player for one game for his actions Friday. The school district said later on Monday that running back Jaylen Ivey's suspension is now for two games.
As part of the FOX 4 Game of the Week, our cameras captured a moment in the final seconds of the game when Ivey makes a first down near the goal line, but then blatantly kicked his tackler while he was still down on the ground.
Dr. Andrew Jacobs said the inexcusable behavior is a teachable moment, and a suspension is designed to help a player learn from his mistake.
"Kicking him off the team would accomplish nothing," Jacobs said. "Suspending him for a game, making him sit out, hopefully he will have to travel with the team and sit on the bench, because that will make him, I think this man will be upset that he's not playing. That will teach him, 'Hey that was wrong I'm not going to do that again.'"
Jacobs said disrespectful actions happen all the time in youth sports, and are in stark contrast to examples of good sportsmanship we recently saw in the Olympics, like when American track runner Abbey D'Agostino helped pick up New Zealand's Nikki Hamblin in the 5,000 meters after Hamblin fell and tripped D'Agostino, injuring her. In the end, Hamblin helped the limping D'Agostino to the finish line, and both were awarded the Rio 2016 Fair Play Award by the International Fair Play Committee.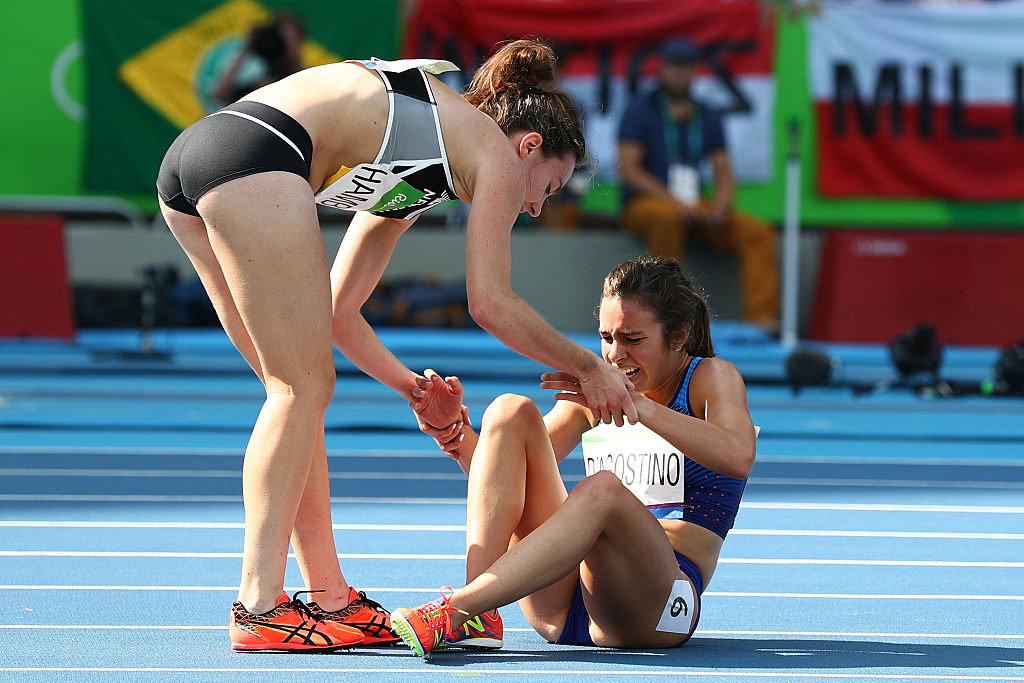 Poor sportsmanship is not limited to the actions of athletes. Dr. Jacobs has a book to guide parents on how to help kids have fun and learn while playing sports, instead of being solely focused on winning.