This is an archived article and the information in the article may be outdated. Please look at the time stamp on the story to see when it was last updated.
KANSAS CITY, Mo. -- A Blue Springs police officer will run nearly 260 miles across Missouri to honor his fallen officers.
His journey will start in St. Louis and end at Kauffman Stadium. But before he gets to the finish line, it will be a long journey, running nearly 10 marathons during the next nine days.
Officer Keegan Hughes started planning the run five months ago.
"Each day we are honoring one to two firefighters or police officers that were killed in the line of duty," Hughes said.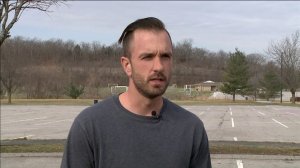 Overall, he will honor 11 fallen men and women, including Officer Gary Michael and Officer Ryan Morton. The Clinton police officers were both killed in the line of duty during the last year.
"We are going to carry a flag, and at the end of the day, the flag will be given to the family of that first-responder," Hughes said.
Last year, Hughes suited up to run a marathon for Officer Tom Wagstaff, who was shot and critically injured while on a call. This year, Wagstaff will be there as Hughes crosses the finish line on that final day.
"We are going to run into Kauffman Stadium. We are going to hand Officer Tom Wagstaff the first-pitch baseball, which is kind of a completion of our event last year to honor him. We get to see the miracle which took place," Hughes said.
His run starts Friday and will end March 31 at Kauffman Stadium. To track Hughes' journey, visit this site.