This is an archived article and the information in the article may be outdated. Please look at the time stamp on the story to see when it was last updated.
BLUE SPRINGS, Mo. — The Blue Springs Police Department are attempting to locate a 17-year-old Blue Springs teen possibly connected with a homicide earlier this month.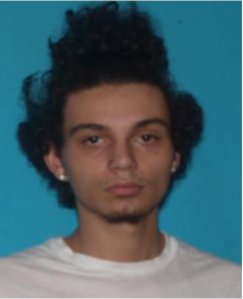 Police said they are looking for Aden J. Kaler in connection to the killing of Jayden Lockett on Nov. 10 in Blue Springs.
Kaler should be considered armed and dangerous, according to police.
On the afternoon of Nov. 10, officers were sent to Sunset & 14th on reports of shots fired. When officers arrived on scene, they found Lockett dead at the scene from gunshot wounds.
Another victim, a 15-year-old male, was taken to an area hospital with life-threatening injuries. The other victim, a 19-year-old male, was shot in the elbow and was treated and released from the hospital.
Anyone with information is urged to contact Blue Springs polic at 816-228-0151 or the TIPS Hotline at 816-474-8477.