This is an archived article and the information in the article may be outdated. Please look at the time stamp on the story to see when it was last updated.
STILWELL, Kan. -- While Blue Valley High School football and track coach Eric Driskell remains in the hospital on life support, students and staff gathered on the school's football field Monday to pray for him.
Blue Valley's Touchdown Club hosted Monday's prayer vigil. Students and friends gathered on the field, where Coach Driskell led the school's football team to two state championships, to continue praying for the 43-year-old who is married with two daughters.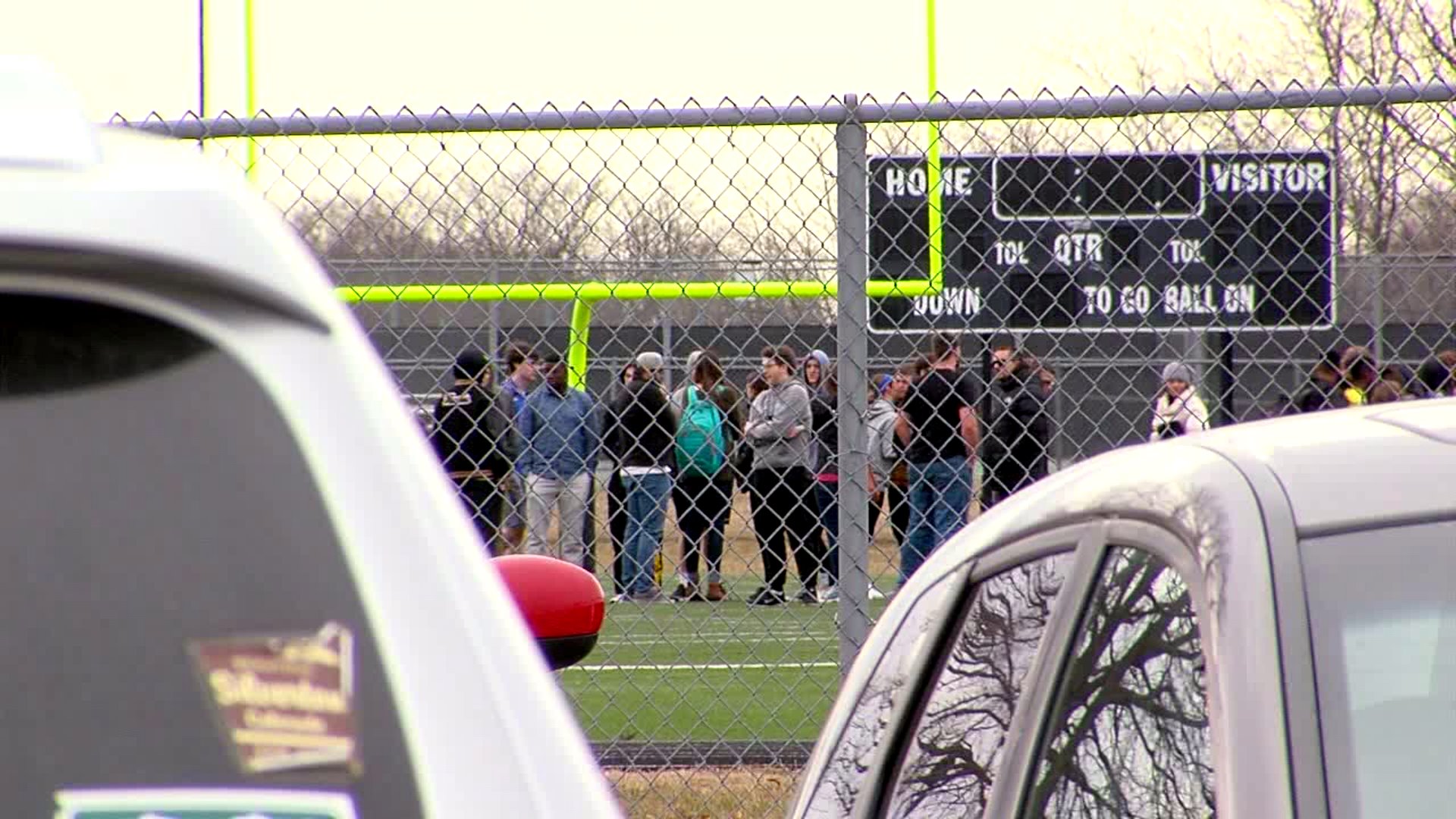 His wife, Kari, posted on Facebook  that her husband, Eric, sustained a ruptured brain aneurysm Sunday while eating with fellow coaches and talking football.
An assistant coach tells Fox 4 Coach Driskell went out to eat with some other coaches Sunday and around 4 p.m., he collapsed at the restaurant. He was immediately rushed to the hospital and has since been on life support.
According to the Blue Valley School District, doctors are considering discontinuing with life support to see how he does without it.
"He needs a miracle," his wife posted to Facebook.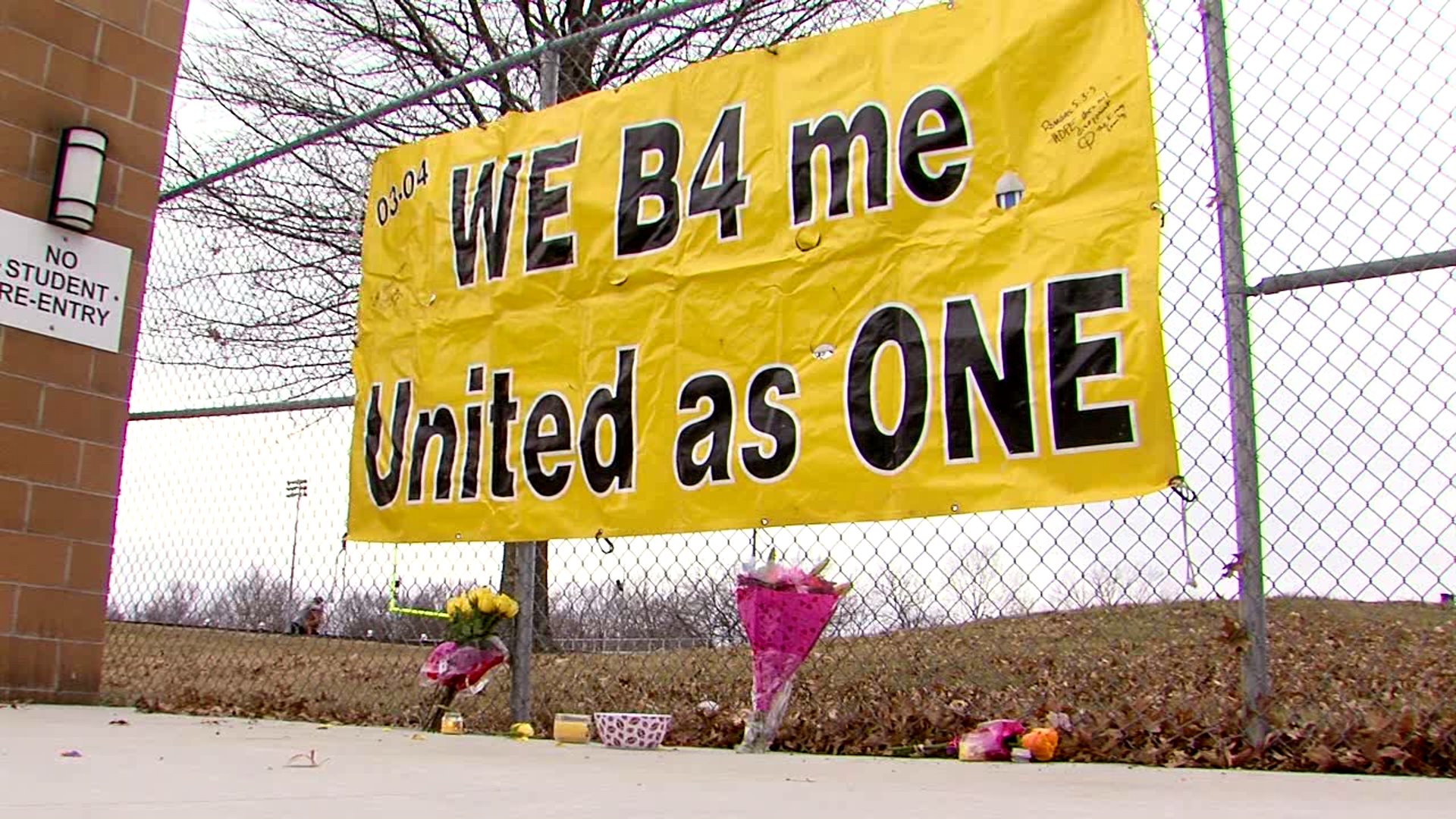 One corner of the stadium was marked with the slogan, "We B4 me. United as ONE." The slogan was one Coach Driskell used to inspire the school's young people. Those who know him say he is a coach who valued strong character traits over athletic success.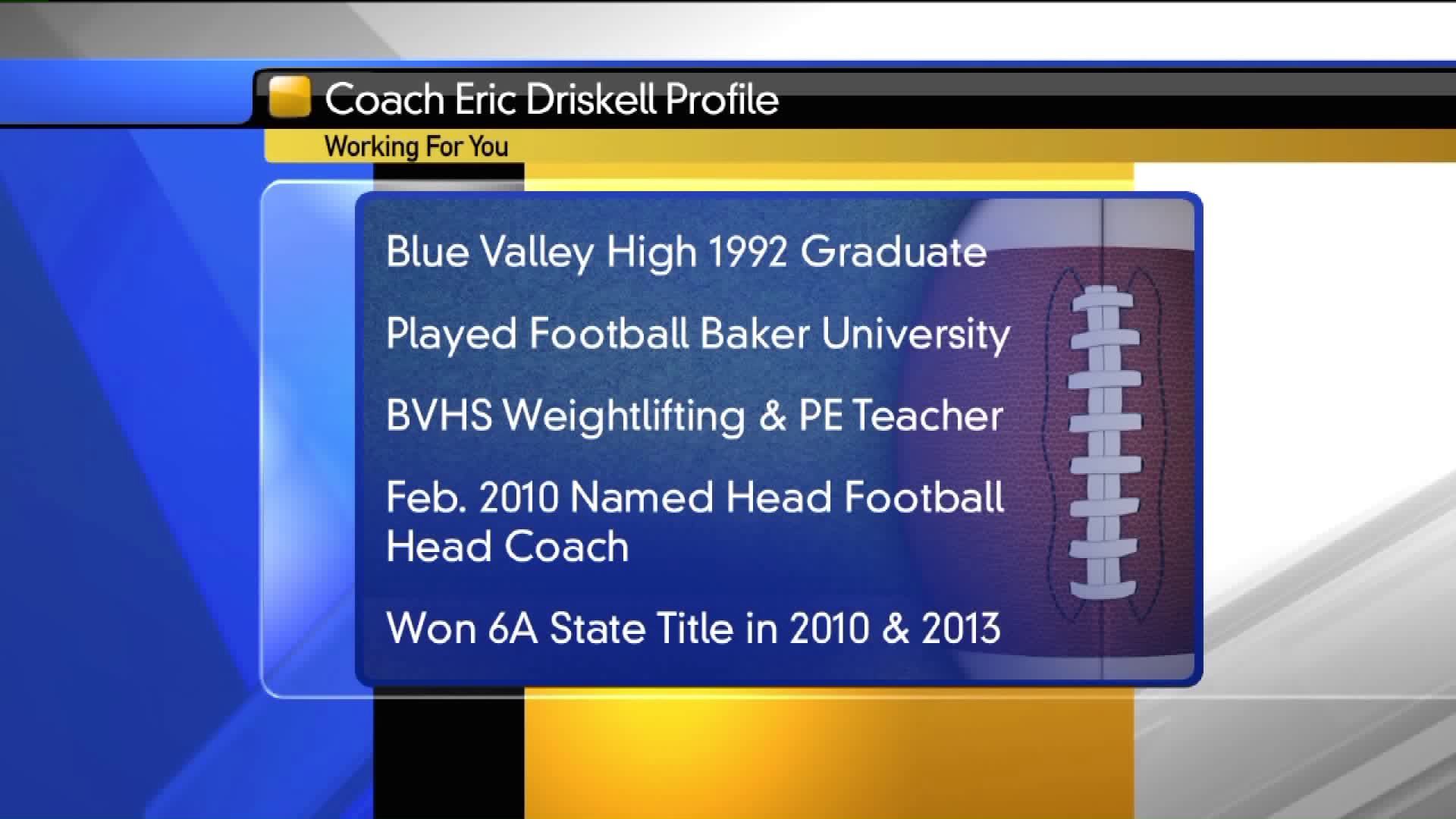 Coach Driskell grew up in Stilwell and played on the 1991 Blue Valley state championship football team. He then played football at Baker University before going back and becoming an assistant coach at his alma mater. He taught weightlifting and PE and became head football coach in 2010. He won a 6A state football championship in both 2010 and 2013. Last fall, his team lost a state championship a nail-biter against Derby 17-14.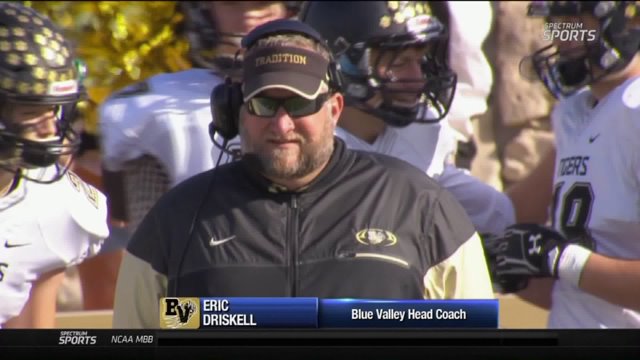 The suddenness of this has really shaken the Blue Valley community and the school will have counselors on hand Monday to help the students and teachers grieve.
Fox 4 is in touch with Blue Valley officials and will give you the latest of Coach Driskell's situation as we get word.
Related stories: 
Blue Valley High School football and track coach on life support after collapsing at restaurant
Wife of Blue Valley High School football and track coach says her husband "needs a miracle"