This is an archived article and the information in the article may be outdated. Please look at the time stamp on the story to see when it was last updated.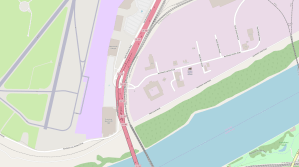 KANSAS CITY, Mo.  — Firefighters found a body Saturday morning while working an apartment fire.
Crews were called out to a complex east of the Wheeler Downtown Airport at 5:30am.  Shortly afterwards, they called Kansas City, Missouri police to report a victim found dead inside the complex.
A cause of death has not been determined, although police don't believe this is a homicide investigation.