This is an archived article and the information in the article may be outdated. Please look at the time stamp on the story to see when it was last updated.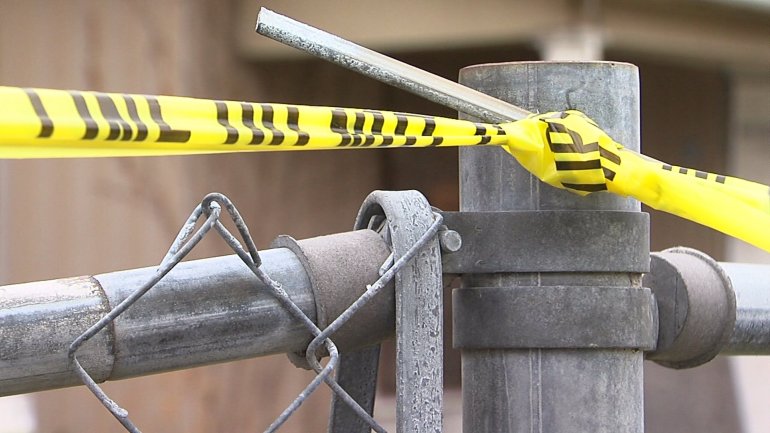 KANSAS CITY, Mo. — Kansas City, Mo. police officers were called to the scene of the city's latest homicide on Sunday morning.
Authorities responded to the 2400 block of Monroe shortly before 10 a.m. Police found the victim outside, but no other details have been released.
Police would not say how the person died but on Monday asked for the public's help to identify the female victim. Police crime scene tape stretched several city blocks in all directions.
Area church members said they were surprised by the presence of police in the area during their Sunday morning service.
"This is a community that's pretty family oriented," Phillena Layne said. "It's a very connected community and everybody kind of knows everybody."
Layne's father pastors Galilee Missionary Baptist Church. Their church is just blocks from where police investigated a homicide Sunday morning. Police said a resident called shortly before 10.
"At 9:44 this morning, officers were called to the area of 24th and Monroe, where they discovered a body," Sergeant Kari Thompson with the Kansas City Police Department said.
For Layne, the news was heartbreaking.
"Anytime that you learn that there's been a loss of life, there's an immediate sadness," she said.
Layne says some church members drove past the yellow tape on their way to worship. She says the believers lean on their faith when they hear about things like this, especially so close to home.
"The tool that we have to help us with is prayer and to keep faithful that God knows what's going on, and that he will see about us and take care of us through these times," Layne said.
Officers shared  those sentiments as they worked to find out what happened.
"There is a family that's missing their loved one right now, so definitely our prayers go out to them, and we want to do all that we can to find out who did this, so again we urge our viewers to help us if they can, please," Sgt. Thompson said.
Anyone with information is urged to call the TIPS Hotline at 816-474-TIPS.