This is an archived article and the information in the article may be outdated. Please look at the time stamp on the story to see when it was last updated.
BELTON, Mo. — Belton police Wednesday afternoon said the body of a missing 26-year-old woman has been found at the railroad tracks north of Main Street.
Police issued a missing person advisory for Jessica Parsons on Wednesday morning. Parsons was last seen June 17 when she left her Belton home on foot and supposedly went for a walk to Memorial Park in Belton.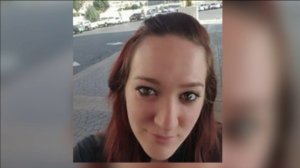 According to Parsons' family, she told them she was feeling anxious and didn't feel up to going to church with them that morning. She said she was going to go for a walk to clear her head.
The last thing she told them via text was that she was on a bench in Belton Memorial Park reading. All phone calls after that went straight to voicemail.
Wednesday morning, Belton Police Lt. Travis George said investigators determined that Parsons took an Uber from her home around 12:45 p.m. Sunday to a Walmart in Raymore. She then later took that same Uber to the area of Main and Walnut streets in Belton.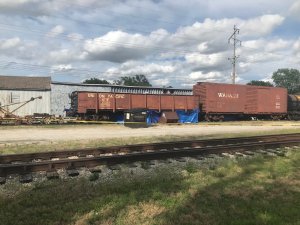 George said officers have spoken to the Uber driver, who confirmed the information. The search had been ongoing since Tuesday. Police said they were able to pull surveillance footage that led them to the area where she was later found.
Shortly after 5:30 p.m., Belton police confirmed Parsons' body was discovered. Until they process the crime scene and hear from the medical examiner, they are not releasing manner of death.
FOX4 is working to learn more and will update this story as information becomes available.