This is an archived article and the information in the article may be outdated. Please look at the time stamp on the story to see when it was last updated.
(CNN) -- A display board at an Alabama airport crashed down Friday, killing a child and injuring at least one other person underneath, hospital and airport officials said.
The large digital sign -- showing when and where flights were arriving to and departing -- collapsed around 2:30 p.m. inside Birmingham-Shuttlesworth International Airport, airport spokeswoman Toni Herrera-Bast said.
Multiple people were transported to area hospitals.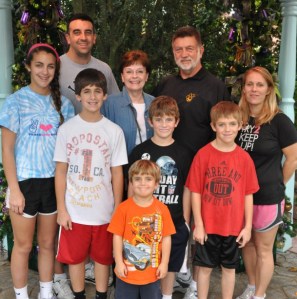 One of them, Luke Bresette, died from his injuries, said Justin Cohen with Children's of Alabama.
Bresette and his family live in Overland Park, Kan., authorities confirmed to FOX 4.
At least one person is in critical condition at UAB Hospital, hospital spokeswoman Megan Davis said.
Larry Snyder was riding up the escalator when he saw the display board fall, telling CNN affiliate WIAT that one family was especially affected.
"The family was crushed, little kids crushed underneath the sign. And everybody was scattering to lift it up," Snyder said, adding that he was among those who helped.
Video footage showed people sweeping up the area and a cut-out spot on a wall with protruding wires.
As of early Friday evening, authorities didn't know why the board fell, according to Herrera-Bast.