This is an archived article and the information in the article may be outdated. Please look at the time stamp on the story to see when it was last updated.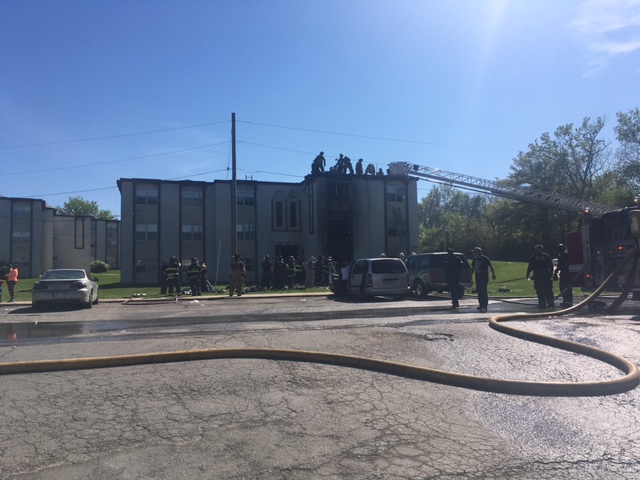 KANSAS CITY, Mo. — A woman and an infant are among those transported to area hospitals as Kansas City fire crews battled an apartment fire Sunday.
The fire broke out around 3 p.m. at Cloverleaf Apartment Complex off 71 Highway near Main Street.
A woman and an infant are among those taken to hospitals. The extent of their injuries is not yet known.
One resident told FOX 4 that she's been having issues with electrical outlets exploding. She said it happened a few weeks ago and caught her child's bed on fire.
She said she complained to management, but said nothing was done.
She said an outlet exploded again, and caused the entire room went up in flames. She said she tired to extinguish the fire, but the extinguisher didn't work.
At that point, she ran around trying to alert neighbors to evacuate the building.
She said all of her family made it out safely, but said kids had to jump out of windows. She saw one adult woman a newborn being taken away on a stretcher.
The apartment is reportedly a total loss. No word yet on the extent of the damage to other units.
This is a developing story. Check back with FOX 4 for more updates.