This is an archived article and the information in the article may be outdated. Please look at the time stamp on the story to see when it was last updated.
SHAWNEE, Kan. — Emergency crews have recovered the body of a 17-year-old boy on Tuesday evening who drowned while swimming with friends.
The boy and several others were swimming and paddle boating in the Lake View Estates lake near 56th and Widmer when the boy disappeared. They did not see him go under so they thought he may have left and walked to a friend's house.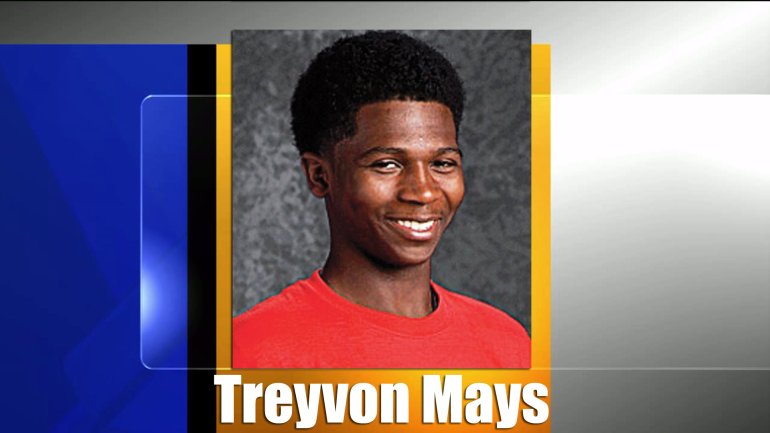 Police identified the boy at Treyvon Mays. Mays was a senior at Shawnee Mission Northwest High School .
Emergency services received the call around 8:30 p.m. Crews searched the water with boats and a dive team from Overland Park for almost two hours before the May's body was found.
"There is no easy way to obviously do this," Major Dan Tennis with the Shawnee Police Department. "These are not the easiest things to handle on the job."
The lake is about 10 acres, with a dam and a beach area.
An autopsy is scheduled for Wednesday.
The Shawnee Mission School District released the following statement about Treyvon:
The Shawnee Mission School District is deeply saddened to report that a SM Northwest student, Treyvon Mays, has been confirmed as the person who died in a neighborhood lake in Shawnee on Tuesday night. Information was shared with students at SM Northwest in classrooms this morning, counselors provided support for students and staff, and parents of students at the school were notified through an email communication. Counselors will offer on-going support for staff and students at Shawnee Mission Northwest as needed. We appreciate the support and communication from partners at the Shawnee Police Department throughout this tragic event….. Treyvon was a vibrant part of our school community and will be missed by the many friends and staff who knew and worked with him. Our counselors have been providing support this morning and will continue to serve our staff and students as needed. We have been in contact with Treyvon's family and will continue to keep them in our thoughts and offer support during this very difficult time. Arrangements for memorial services have not yet been finalized. We will share updates as they become available.
*Police initially reported that the victim was 15-year-old.