This is an archived article and the information in the article may be outdated. Please look at the time stamp on the story to see when it was last updated.
KANSAS CITY, Mo. — The Bresette family of Overland Park, Kan., filed a wrongful death lawsuit Wednesday against the Birmingham-Shuttlesworth International Airport.
The freak accident happened on March 22 after a flight display unit fell on top of their son, Luke, and killed him. Other family members were also hurt in the incident.
The lawsuit claims damages for Luke's death, along with damages for parents Ryan and Heather Bresette and their four other children.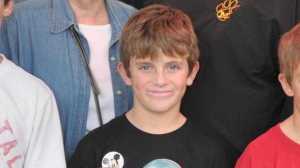 "The Bresette family wishes to express its deep appreciation to the communities of Birmingham, Ala., Overland Park, Kan., the greater Kansas City area, and to people across the country for their expressions of love and support in this time of deep sorrow and need," a family statement said.
The family also announced they have begun the "Live Like Luke Foundation," to honor their son's memory.