This is an archived article and the information in the article may be outdated. Please look at the time stamp on the story to see when it was last updated.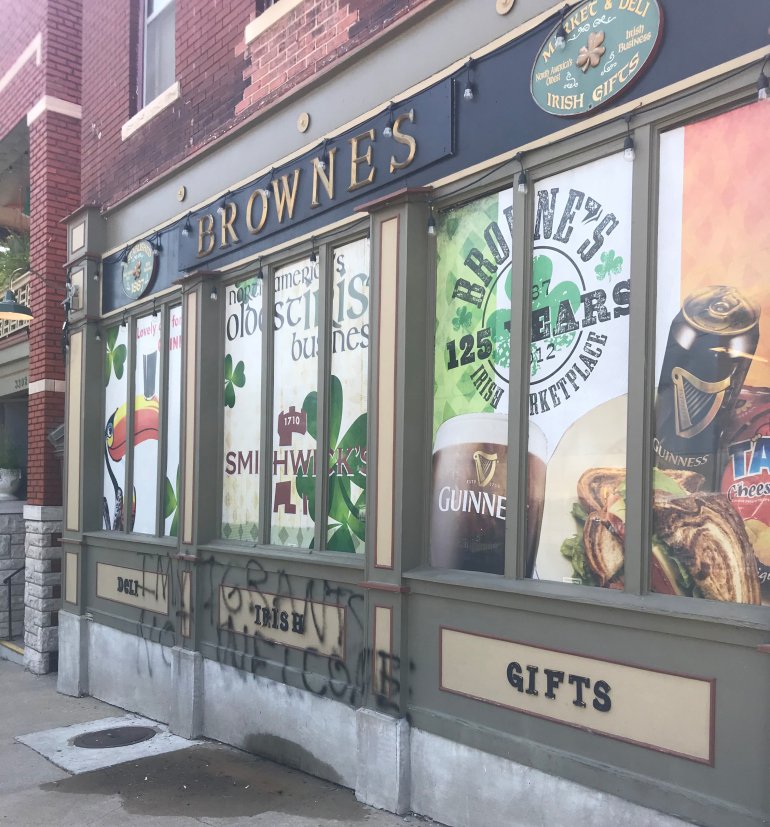 KANSAS CITY, Mo. — Browne's Irish Marketplace was the target of an anti-immigrant vandal armed with black spray paint on Monday.
Store owners discovered the graffiti on the front of the business at 33rd and Pennsylvania, which read "IMMIGRANTS NOT WELCOME."
Browne's claims to be the oldest Irish business in North America, with origins of its operation dating back to 1887. The business's website says Ed and Mary Flavin, immigrants from County Kerry, Ireland, ran their first market at 27th and Jefferson in front of their family home before building a new store in 1901 on what was then the outskirts of town, at 33rd and Pennsylvania.
Police are investigating the incident.