This is an archived article and the information in the article may be outdated. Please look at the time stamp on the story to see when it was last updated.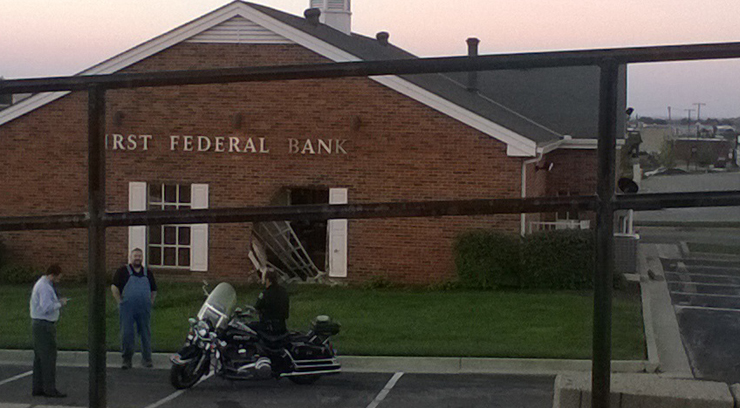 INDEPENDENCE, Mo. — Independence police are investigating what caused a car to drive into a bank early Thursday morning.
Police say the accident happened at the First Federal Bank around 5:22 a.m.
The crash left a hole in the side wall of the bank. So far no injuries have been reported and the cause of the accident is still under investigation.