This is an archived article and the information in the article may be outdated. Please look at the time stamp on the story to see when it was last updated.
KANSAS CITY, Mo. — According to Kansas City, Mo. police, a car fire sparked a grass fire in the Northland late Friday afternoon.
Police say a car had trouble and pulled over on the side of the 152-Highway near Platte Purchase Drive and Green Hills Road. The car then caught fire, which spread to the grass and nearby trees and brush. The concern was that the winds would take it straight to the apartment complex. It was contained before it got there.
As of 4:00 p.m., one lane of westbound 152-Highway was closed just past Platte Purchase Drive.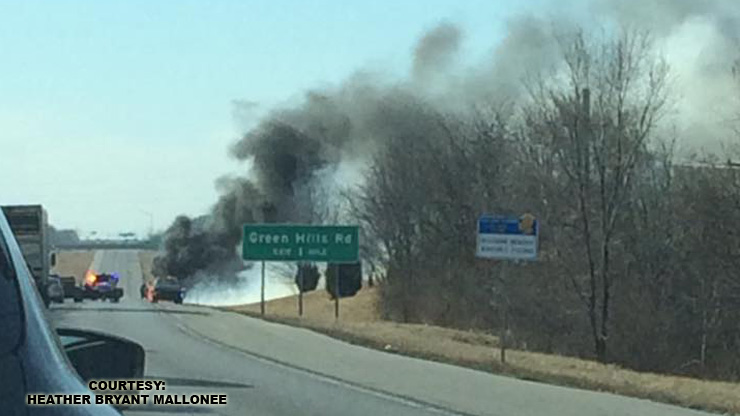 The dry and windy conditions on Friday prompted other fire districts to issue warnings about the conditions. In Overland Park, firefighters responded to a series of grass fires.
At about 1:20 p.m. Friday, crews from Overland Park, Johnson County Fire District #2, Leawood and Olathe Fire departments responded to grass fires along US 69 Hwy.  The fires stretched from about 139th Street to about 151st Street along US 69 Highway.
It took crews about an hour to bring the fires under control. No injuries were reported.
Firefighters believe a discarded cigarette likely started the blaze, which is a reminder to smokers to completely extinguish cigarettes and ashes in sand or water.