This is an archived article and the information in the article may be outdated. Please look at the time stamp on the story to see when it was last updated.
HARRISONVILLE, Mo. -- Kansas City is known as the home of the nationally recognized World War l Museum and Memorial.
This weekend a group of Cass County veterans will commemorate the 53 local soldiers who lost their lives on the battlefield with a new memorial.
Cold War veteran John Foster spent the last eight decades visiting the World War l Veterans Memorial in downtown Harrisonville. It wasn't until last year when he realized the historic monument was missing something important.
"Here we are a century later, and we are just now inscribing the names," Foster said.
Foster worked to create a new piece of the memorial so those 53 Cass County soldiers will be forever remembered.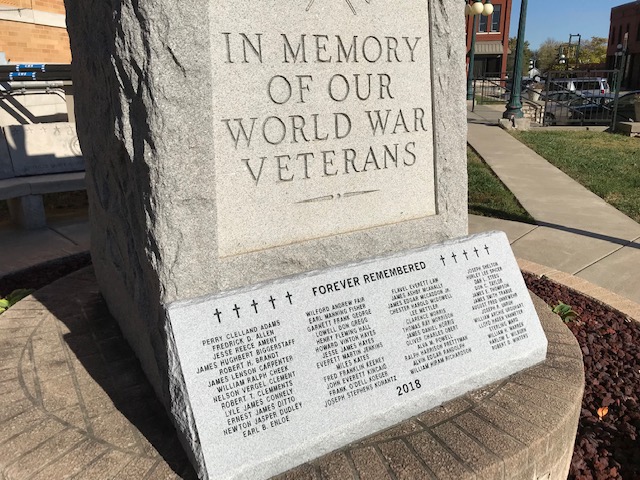 During his year-long research, Foster was surprised to recognize at least one of the names.
"What does go through your mind when you make that connection? Your mind is a whirl wind so to speak," he said.
Foster enlisted on Jan. 11, 1955, becoming part of the brotherhood who served our country to give us our freedom. Now, he said it's important to always remember the men who served before him.
"These people are the reason we can stand here today and do this," said Foster.
The Cass County Historical Society will officially unveil the new monument on Veterans Day.
"It is overwhelming, and it fills you with a lot of pride to see something go from just an idea all the way to being placed," Andrea Murphy said.
Get more details on the unveiling here.