This is an archived article and the information in the article may be outdated. Please look at the time stamp on the story to see when it was last updated.
KANSAS CITY, Kan. -- A Wyandotte County judge on Friday dismissed the case against three men charged with the murder of a 10-year-old Kansas City, Kan., girl, Machole Stewart.
Stewart was  killed in a drive-by shooting on Oct. 26, 2014. 
The drive-by happened outside of Machole's home in the 1400 block of New Jersey on a Sunday evening. Police say the shooting went on for a couple of blocks with dozens of shell casings left on the street.
Machole was at home playing with her older brother and a cousin in a rear bedroom when one of the gunmen's bullets hit her in her head. She died instantly.
"She tried to run to the bedroom to hide. She's a 10-year-old kid, afraid, didn't know what to do," her grandmother Krystal Stewart told Fox 4.
In September 2017, after almost three years had passed since her death, prosecutors charged  Donald Martis, 20, Tommy Benson, 22, and Cedric Sanders, 20 with first degree murder.
On Friday, it was announced those charges were dismissed by the judge. Fox 4 has reached out to the Wyandotte County District Attorney's Office for further explanation, but in a statement released Friday afternoon, the Wyandotte County D.A.'s office said they hoped more people would come forward with additional information and be willing to testify.
"We respectfully accept the judge's decision in this case.  Our duty is to pursue justice.  It should be noted our justice system is only as strong as the community it serves.  It is our hope the community comes forward with additional information and be willing to come to court.  Our office, in collaboration with the police department, will continue to pursue justice for Machole Stewart and victims of any crime in Wyandotte County," said the Wyandotte County District Attorney's Office in a statement.
Machole's relatives have long believed the shooting was linked to an ongoing feud between two groups of teenaged boys and young men.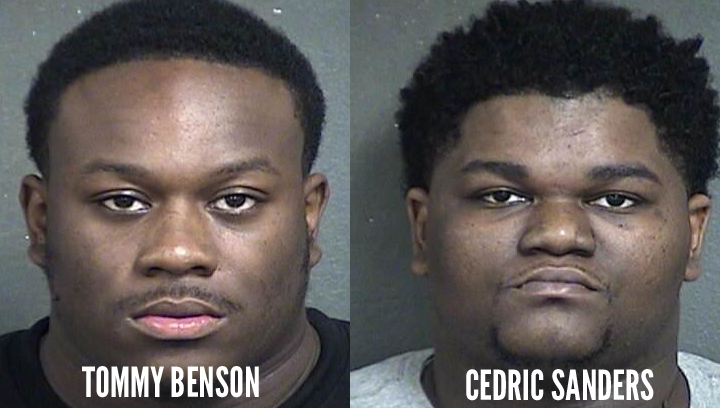 The men are expected to be released from jail Friday afternoon or evening.
"The family has been wanting closure in this case for a while, and we had gathered a lot of information and facts about the situation that happened. We're just happy that we're able to take this to the next step and possibly get some closure for the family," KCKPD Officer Cameron Morgan told Fox 4 in September after they were arrested and charged.
"She was a sweet child. She was adorable. She was smart, she was loving. She was just something you would love to be around. And it's hard. It's terrible. It's absolutely terrible," cousin Patrick Blackman told Fox 4. "It's nothing that wouldn't make you smile about her. Everything about her would make you smile."
"I have been waiting and waiting on this day," her grandmother said after the charges were filed. "I have been praying with my prayer sisters every morning. I prayed that the lord would remove these boys off the streets."
Fox 4 has reached out to prosecutors and the family. This is a developing story and Fox 4 is seeking further comment. Look for more on Fox 4 newscasts and download the fox4kc app.  Sign up under "alerts" for "push notifications" so you don't miss breaking news: FOX 4 Android app | FOX 4 iPhone app
Download the FOX 4 app to get the latest news updates sent directly to your phone: FOX 4 Android app | FOX 4 iPhone app