This is an archived article and the information in the article may be outdated. Please look at the time stamp on the story to see when it was last updated.
CASS COUNTY, Mo. — Prosecutors filed  charges on Thursday against a 20-year-old Peculiar, Mo., man police believe stuck and killed a woman with his truck  near Harrisonville on Saturday night then fled the scene.
Cody Alford was charged with leaving the scene of a motor vehicle accident in connection to the crash that killed 32-year-old Megan Wheeler.
The Cass County Sheriff's Office believes  Wheeler was walking home when a vehicle struck her in the area of Interstate 49 and Peculiar Drive.  Two bicyclists found her body Sunday morning at about 11:30 in a ditch about two miles north of Harrisonville.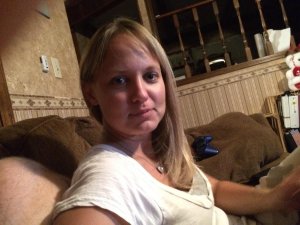 Investigators were able to determine the vehicle that hit Wheeler was a full size Dodge Ram pickup created between 1904 and 2002  by looking at part numbers on pieces of a turn signal that appeared to fall off at the scene, court documents say.
Officers issued an alert looking for leads and as they were continuing their investigation, they were dispatched to a single-vehicle crash Tuesday night where they found a white 2001 Dodge Ram 1500 pickup had crashed into a tree.
Court documents say Alford crashed his pickup into a tree near East 253rd Street and South Rodier Road. The deputy at the scene noticed portions of the passenger side turn signal assembly on Alford's truck were missing and that those missing pieces were not at the scene of the crash. When the deputy asked Alford about the missing pieces, Alford became evasive and said although he had been at a party near where Wheeler was struck and killed, he did not drive that route on his way home.
According to the probable cause statement, investigators collected pieces of Alford's headlight and turn signal and later determined that they fit with two of the  pieces found near Wheeler's body.
When Alford was brought in for questioning he admitted to drinking three or four beers prior to the crash and shortly after he turned off the gravel road and onto South Peculiar Drive he saw Wheeler as he struck her. Alford said he saw something red but wasn't sure if it was blood or  a shirt. He said he never stopped until he returned home, court documents say.
Alford was taken into custody Thursday and is being held on a $10,000 bond.