This is an archived article and the information in the article may be outdated. Please look at the time stamp on the story to see when it was last updated.
INDEPENDENCE, Mo. — Leva Sharon, 76, has become an Internet sensation. A few weeks ago her daughter shot home video of her mother cheering on the Kansas City Chiefs, and the video went viral.
Sharon says she's been a die-hard Chiefs fan since she was in her 20's. She says if you watch a Chiefs game at her house, you have to watch what you say because she says she doesn't tolerate anyone trashing her team.
"Me and my son, one time he was here and he started putting my Chiefs down cause they made a boo-boo, and I flat came unglued on him," she said.
Sharon's husband says when she watched the game she's not only glued to the tube, but she dancing and cheering uncontrollably.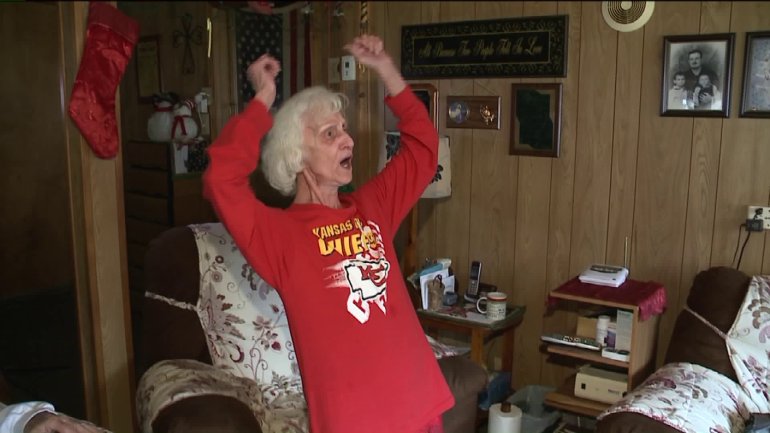 "She dances all over this place, there's not a spot on this floor she don't hit," said Clarence Sharon.
When Sharon watches the Chiefs play, she says she's transformed from her living room into Arrowhead Stadium.
"I'm right out there on that field with them, with my Chiefs. I'm not getting bumped and bruised, but I'm running with them," she said.
Surprisingly Sharon says she's never been to Arrowhead Stadium.
"I don't want beer spilled all over me and fighting and carrying on, I want to enjoy my game," said Sharon.
In the meantime, Sharon says she'll just watch the game from the comfort of her home.