This is an archived article and the information in the article may be outdated. Please look at the time stamp on the story to see when it was last updated.
KANSAS CITY, Mo. — A popular name in Kansas City sports showed up at a fundraiser Friday night for the Lyft driver who was shot in the head last weekend.
Chiefs linebacker Derrick Johnson, who appeared at the fundraiser at Homeslice Pizza and Pints, referred to the shooting of Antoine Roston as "a senseless act."
Roston arrived at The Landing Eatery in Liberty, Mo., around 1:45 a.m., Sunday, Oct. 29 to pick up a woman when police say 28-year-old Patrick Pulse shot Roston twice in the head in the parking lot.
"The guy spit on him and shot him," Roston's wife, Monee, said recalling what her husband told her. "There was no physical hit, just a spit and fire shot."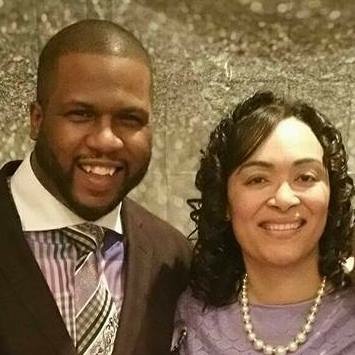 The Cheifs linebackers told Fox 4 that in addition to driving for Lyft, Roston owns a black car service and would often drive his family around.
"Antoine drove my family around for games — very well-respected," Johnson said. "When my family got the news, they were very heartbroken."
Roston's family says after six days in the hospital, he is getting better and finally out of the ICU.
"I am grateful, you know," Monee said. "You want people to know how much you appreciate their giving and their charity and what they do to take out of their life to give to you."
Johnson said the night wasn't just about raising money for Roston's family but also showing the how much the father of three is loved.
"It's all about showing more love, you can't outdo God's love, what we can do on this earth during times like this is giving more love," Johnson said.
"If I had lost him, my life would never be the same,"  Roston's 15-year-old daughter told Fox 4. "It would be upside down."
The family of the man charged with shooting Roston issued the following statement Friday:
"As members of the Liberty community we join in mourning the senseless violence which took place overnight Saturday. We are doing all we can to monitor Antoine Roston's condition and are praying for his recovery.
We will continue to search for answers as to how and why this occurred. We hope the community reserves judgement as to the causes of this incident until all the facts are known.
Our family asks for privacy during this time and request continued prayers for Antoine and his family."
Watch Fox 4's full interview with Derrick Johnson below.